Our Houston criminal defense team at The Law Offices of Jed Silverman are pleased to announce that our very own Attorney Jed Silverman has been elected to the Board of Directors of the Harris County Criminal Lawyers Association. Mr. Silverman's dedication to fight for the rights of those facing criminal charges has led him to this new accomplishment. Day in and day out, he works diligently to examine even the smallest details of his clients' cases in order to obtain positive results for them.
About the Harris County Criminal Lawyers Association
The Harris County Criminal Lawyers Association is known as the largest local criminal defense bar in the United States and is comprised of over 700 active members that are committed to defending the rights of those arrested for various crimes. When lawyers are accepted into this association, they gain access to a variety of benefits, such as the following:
The Defender quarterly magazine
Strike Force assistance
Free and low-cost CLE
Social events
Mentorship programs
About Attorney Jed Silverman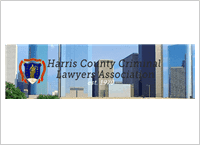 Backed by more than 20 years of experience, Attorney Jed Silverman is passionate about safeguarding the rights and futures of those who have been accused of various crimes. Due to his dedication to help others, he has attained one of the best trial records in all of Houston area. As of now, he is admitted to practice in the U.S. District Court Southern District of Texas, the U.S. Court of Appeals 5th Circuit, the U.S. Supreme Court, the U.S. District Court Western District of Texas, and the U.S. District Court Eastern District of Texas.
Before dedicating his life to judiciary work, Attorney Jed Silverman attended Texas A&M University where he earned his undergraduate degree. Shortly after, he enrolled at Texas Southern University Thurgood Marshall School of Law where he achieved his Juris Doctorate.