Houston Mail and Wire Fraud Attorney
Mail & Wire Fraud Charges in Texas
At The Law Offices of Jed Silverman, we represent individuals and businesses charged with mail and wire fraud. Our attorneys are equipped with decades of combined experience, and have gained insight handling complex white collar crime charges at both the state and federal level. We have the tools, resources, and ability to guide clients through their legal journeys, and we fight aggressively for the best resolution possible.
Given the nature of the offense, and because it often involves banks, government subsidiaries, or crossing state lines, many federal agencies are involved in investigating and prosecuting individuals who commit mail and wire fraud. In their zealousness to make arrests, however, these law enforcement agencies can and often do make serious errors that compromise the strength and integrity of their case.
If you or someone you know is facing mail or wire fraud charges in Houston or anywhere in Texas, contact our firm at (713) 597-2221 for a FREE evaluation of your case.
Mail & Wire Fraud Are Elements of Many White Collar Crime Cases
Mail fraud is the intentional defrauding of others using the U.S. mail or private carriers during any part of the crime. Wire fraud is intentionally defrauding others using the Internet, phone, radio or television.
As federal crimes, mail and wire fraud come with harsh penalties. A conviction can include a prison sentence and fines that vary depending on the nature of the offense. Defrauding a financial institution, for example, may result in up to 30 years in prison.
Wire and mail fraud are typically charged in association with other crimes such as:
Our firm can defend you against any white collar criminal charge. If you are under investigation, speak with an Houston mail and wire fraud attorney as soon as possible. Getting involved early may give us an opportunity to negotiate with the prosecution prior to charges being filed.
Choose Lawyers Respected for Their Insight & Opinions
Attorney Jed Silverman is regularly featured on major news outlets in order to provide his opinion on criminal law matters, including high profile cases and cases involving complex financial fraud. Attorney Silverman always draws from his extensive insight and experience when fighting on behalf of clients, and is focused on securing the best possible resolutions.
Contact our Houston mail and wire fraud lawyers today at (713) 597-2221 for a FREE case review.
We Build Trust
Our Past Clients Share Their Experience
"He handled my case with the utmost integrity."

Mr. Silverman made me feel comfortable the moment I met him. He took my case seriously and believed in me. I highly recommend him and his team.

- Mike Gonzales

"Continuously put my best interest first."

I worked with them from 2018 to 2022 on multiple cases and they were able to reach favorable outcomes for each of my cases.

- Michael Mancha

"This is the team to choose."

Both charges against me were dismissed and they kept me informed throughout the entire process. I will be forever grateful to Mr. Silverman and his entire staff.

- Fernando Bernal

"Jed and his team did an outstanding job."

The first day I met with Jed I felt I was in good hands. He talked with confidence made me feel at ease and conducted business like a true gentleman.

- Andre Williams

"This is the BEST team for you."

Not only will they fight for you, they will also care about your case. They truly exceeded our expectations and we are so grateful.

- Tamara Bluntson

"Great experience during a difficult time."

Fortunately, I was turned to Jed Law offices and since day one they have been involved and determined to help me.

- Victor Martinez

"On point, really know their job!"

The team was professional and courteous and quick to respond through every step of the process, which resulted in emotional comfort during a difficult time.

- Former Client

"There are no words for my admiration and appreciation to Mr. Silverman and his staff!"

He truly cares about his clients and I saw that in every way possible I had contact with him about my son's case.

- Lydia Reyes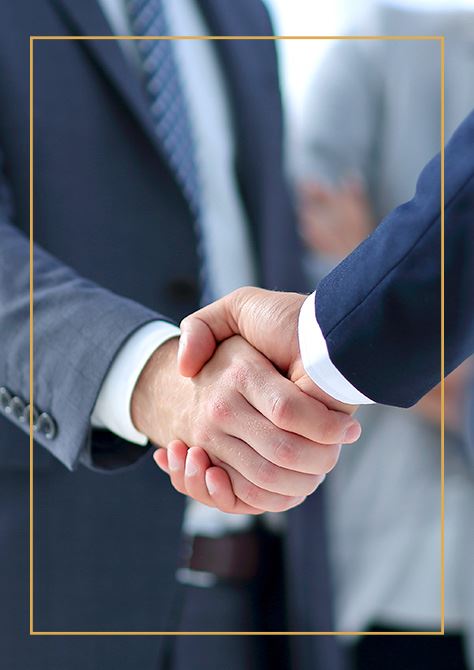 Have an Award-Winning Team on Your Side