Houston Violent Crime Attorney
Defending Clients Accused of a Violent Crime in Texas
When it comes to consequences for a crime, few charges have the capacity to change your life, like a violent offense. A conviction of a violent crime can carry huge fines and prison sentences that could make it impossible to ever live a normal life again. At The Law Offices of Jed Silverman, our Board Certified Criminal Law Specialist can question the charges and evidence against you to help you protect your future. Call our Houston violent crime lawyer today to schedule a free consultation.
What Is a Violent Crime in Texas?
In Texas, a violent crime can be defined as any act that causes physical harm or injury to another person. This includes aggravated assault, homicide, sexual assault, kidnapping, and more. These crimes can all be considered violent felonies under Texas law and carry serious penalties if found guilty of the offense. In addition, depending on the specific situation, the crime may be considered a misdemeanor or even an infraction instead. Needless to say, if you are facing charges for a violent crime in Texas, it is essential to contact a violent crime attorney as soon as possible.
Have you been accused of a violent crime? Call The Law Offices of Jed Silverman today at (713) 597-2221 or contact us online to schedule a free consultation with our violent crime lawyer in Houston.
Violent Crime Cases We Handle
Our Houston violent crime attorneys handle violent criminal charges such as:
Texas Penalties For Violent Crimes
The consequences of a violent crime will vary depending on the severity of the harm sustained by the victim, whether there was a weapon present and the victim's relationship with the accused. If you already have a criminal record, it could also play a factor in your sentence. In general, a violent crime can be punished by imprisonment, fines, or probation.
Common Violent Crime Defense Strategies
There are many ways to prove you are not guilty of a violent crime. For example, it is not a crime to stand in defense of yourself, another person, or their property. You may also be able to prove that the other party involved consented to any violence. Our team's goal is to help you understand the charges against you and make the best use of your legal options.
Contact Our Houston Violent Crime Lawyers Today
If you are convicted of a violent crime, you will likely face felony sentencing that could result in a minimum of five years in prison. The Law Offices of Jed Silverman is here to help you examine the evidence and question the charges brought against you. The sooner you call, the more time our Houston violent crime attorney will have to build a strong defense that helps you tell your side of the story in a compelling way.
Contact The Law Offices of Jed Silverman today to get started on your defense with our Houston violent crime attorney. "He handled my case with the utmost integrity."

Mr. Silverman made me feel comfortable the moment I met him. He took my case seriously and believed in me. I highly recommend him and his team.

- Mike Gonzales

"Continuously put my best interest first."

I worked with them from 2018 to 2022 on multiple cases and they were able to reach favorable outcomes for each of my cases.

- Michael Mancha

"This is the team to choose."

Both charges against me were dismissed and they kept me informed throughout the entire process. I will be forever grateful to Mr. Silverman and his entire staff.

- Fernando Bernal

"Jed and his team did an outstanding job."

The first day I met with Jed I felt I was in good hands. He talked with confidence made me feel at ease and conducted business like a true gentleman.

- Andre Williams

"This is the BEST team for you."

Not only will they fight for you, they will also care about your case. They truly exceeded our expectations and we are so grateful.

- Tamara Bluntson

"Great experience during a difficult time."

Fortunately, I was turned to Jed Law offices and since day one they have been involved and determined to help me.

- Victor Martinez

"On point, really know their job!"

The team was professional and courteous and quick to respond through every step of the process, which resulted in emotional comfort during a difficult time.

- Former Client

"There are no words for my admiration and appreciation to Mr. Silverman and his staff!"

He truly cares about his clients and I saw that in every way possible I had contact with him about my son's case.

- Lydia Reyes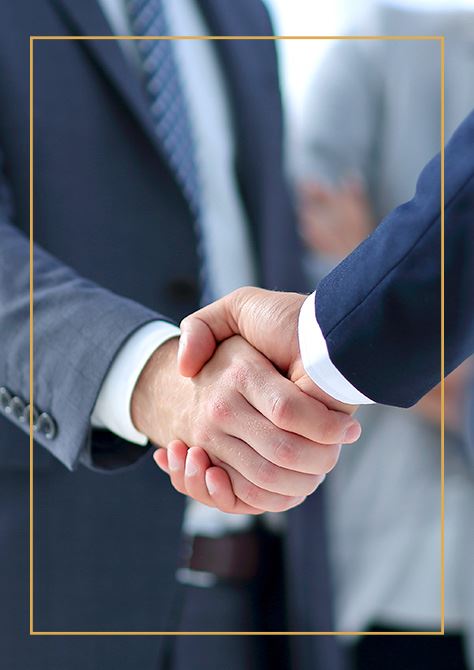 Notable Victories
Our criminal defense attorneys have a history of success.
Double Board Certified

Tom Rows is certified as both a Criminal Law Specialist and a Personal Injury Trial Law Specialist

Focused on Results

We will not hesitate to take on a complex case. We have the skills, resources, and tenacity you need.

Board Certified Criminal Law Specialist

Jed Silverman is one of only 10% of attorneys designated by the Texas State Board of Legal Specialization.