Houston Sex Crime Lawyer
Criminal Defense for Sex Crime Charges in Harris County & Texas
Dealing with a sex crime charge can result in fears of not just a lengthy prison sentence but many other results as well. The collateral consequences of a conviction are in many ways worse - lifetime registration on the sex offender list and the ostracism of friends, co-workers and even family members. You need a strong and effective defense effort.
What Is The Legal Definition Of a Sex Crime in Texas?
In the state of Texas, a sex crime is any offense that involves some form of sexual activity or behavior. This may include actions like rape, sexual assault, solicitation of a minor, online solicitation, possession of child pornography, and more. The legal definition of a sex crime in Texas is dependent on the specific facts and circumstances surrounding the alleged offense. Every charge has its own set of elements that must be established in order for an individual to be convicted.
At The Law Offices of Jed Silverman, our Houston sex crime attorneys believe everyone accused of a crime deserves the strongest defense possible. Our team aggressively defends the rights and freedom of Texans accused of all types of sex crimes. We recognize the sensitive nature of these cases and utilize our experience to protect our clients' interests.
Take immediate action after an investigation or arrest. Contact our Houston sex crimes lawyer now for a FREE case review. Call (713) 597-2221 today!
Types of Cases Our Houston Sex Crimes Attorneys Defend
As Attorney Silverman is a Board Certified Criminal Law Specialist (TBLS), we are able to represent clients facing all types of sex crime allegations, from non-registerable offenses to the most serious felony or federal crimes.
Examples of the cases our Houston sex crime attorneys handle include:

Houston Sex Crimes Lawyer Handling False Accusations
In some communities, being accused of a sex crime is as bad as being convicted. Guilt or innocence no longer matter. The false allegations cast doubt that may never go away. Getting to the bottom of the allegations and fighting to keep the charges off of your official record are critical to protecting your future. If you have been falsely accused, get the legal help you need as soon as possible from our Houston sex crimes attorneys.
At The Law Offices of Jed Silverman, we have seen nearly every type of false allegation, as well as every reason for one. Oftentimes, a child makes an accusation after being coached by a parent involved in a custody battle or bitter divorce. Unfortunately, it's a common practice that works too often. Sometimes, a victim is simply confused about the nature of a personal relationship or its intentions. Other times, mental illness may play a role in the false allegations.
Attorney Jed Silverman has a strong record of protecting people who have faced false accusations of sex offenses. Our Houston sex crime lawyers knows how to investigate beneath the surface of the allegations, to get to the real evidence and motivation for the charges. Keeping your reputation and your record clear is our number one priority. We work aggressively to get the charges dropped and have your name cleared.
Under Investigation for a Sex Crime in Texas?
If the police have asked you questions about your relationship with a child, you may be under investigation for a sex offense. Talk to us before you say anything that might incriminate you. Mr. Silverman can advise you on your rights, as well as explain which answers can improve your case, and how you may be incriminating yourself.
Our Houston sex crime attorneys can aggressively defend you at every stage of the legal process. We can review all of the evidence, uncovering additional evidence with the help of a private investigator and forensic evidence specialist when this can aid in your defense. Mr. Silverman can examine the behavior of the complainant, the complainant's motivations and the motivations of other witnesses and try to prevent harmful evidence from consideration.
Contact us now for more information at (713) 597-2221, and a legal professional can explain your legal options. The goal of our firm will be to seek to obtain a dismissal of the charge, if that is possible. If your decision is to go to trial, Houston sex crimes lawyer, Mr. Silverman, can tenaciously represent you in court.
Protect Your Rights with an Experienced Criminal Defense Attorney
When facing criminal charges, it is crucial to have a skilled and experienced attorney by your side. At The Law Offices of Jed Silverman, our team of Houston criminal defense lawyers is dedicated to protecting your rights and providing you with a strong defense.
Why choose us for your criminal defense needs?
Extensive experience: Our attorneys have years of experience handling a wide range of criminal cases, including sex crimes, drug offenses, DUI, assault, theft, and more.
Personalized approach: We understand that every case is unique, and we take the time to thoroughly evaluate the details of your case to develop a tailored defense strategy.
Aggressive advocacy: Our team is known for our aggressive advocacy in the courtroom. We will fight tirelessly to protect your rights and achieve the best possible outcome for your case.
Strong track record: We have a proven track record of success in obtaining favorable outcomes for our clients. Our attorneys have secured dismissals, reduced charges, and acquittals in numerous cases.
24/7 availability: We understand that legal emergencies can happen at any time. That's why we are available 24/7 to provide you with the support and guidance you need during this challenging time.
Don't face criminal charges alone. Contact The Law Offices of Jed Silverman today to schedule a confidential consultation with one of our experienced attorneys.
Commonly Asked Questions
What are the potential consequences of a sex crime conviction in Texas?
The potential consequences of a sex crime conviction in Texas can include a lengthy prison sentence, lifetime registration on the sex offender list, and the loss of personal relationships and job opportunities. It can also result in damage to your reputation and difficulty reintegrating into society.
What are the defenses for a sex crime charge in Texas?
There are several defenses that can be used for a sex crime charge in Texas. These include lack of consent, mistaken identity, false accusation, insufficient evidence, and violation of constitutional rights. It is crucial to work with an experienced attorney who can evaluate your case and determine the best defense strategy.
What should I do if I am falsely accused of a sex crime?
If you are falsely accused of a sex crime, it is important to seek legal representation immediately. A skilled attorney can investigate the allegations, gather evidence to support your innocence, and defend your rights in court. It is crucial to refrain from speaking to law enforcement without the presence of your attorney.
Can I be charged with a sex crime for sexting?
Yes, sexting can potentially lead to criminal charges if it involves explicit images of a minor or non-consenting adults. In Texas, the distribution, possession, or creation of explicit images of a minor can be considered child pornography, which is a serious offense. It is important to understand the laws surrounding sexting in your jurisdiction.
We Build Trust
Our Past Clients Share Their Experience
"He handled my case with the utmost integrity."

Mr. Silverman made me feel comfortable the moment I met him. He took my case seriously and believed in me. I highly recommend him and his team.

- Mike Gonzales

"Continuously put my best interest first."

I worked with them from 2018 to 2022 on multiple cases and they were able to reach favorable outcomes for each of my cases.

- Michael Mancha

"This is the team to choose."

Both charges against me were dismissed and they kept me informed throughout the entire process. I will be forever grateful to Mr. Silverman and his entire staff.

- Fernando Bernal

"Jed and his team did an outstanding job."

The first day I met with Jed I felt I was in good hands. He talked with confidence made me feel at ease and conducted business like a true gentleman.

- Andre Williams

"This is the BEST team for you."

Not only will they fight for you, they will also care about your case. They truly exceeded our expectations and we are so grateful.

- Tamara Bluntson

"Great experience during a difficult time."

Fortunately, I was turned to Jed Law offices and since day one they have been involved and determined to help me.

- Victor Martinez

"On point, really know their job!"

The team was professional and courteous and quick to respond through every step of the process, which resulted in emotional comfort during a difficult time.

- Former Client

"There are no words for my admiration and appreciation to Mr. Silverman and his staff!"

He truly cares about his clients and I saw that in every way possible I had contact with him about my son's case.

- Lydia Reyes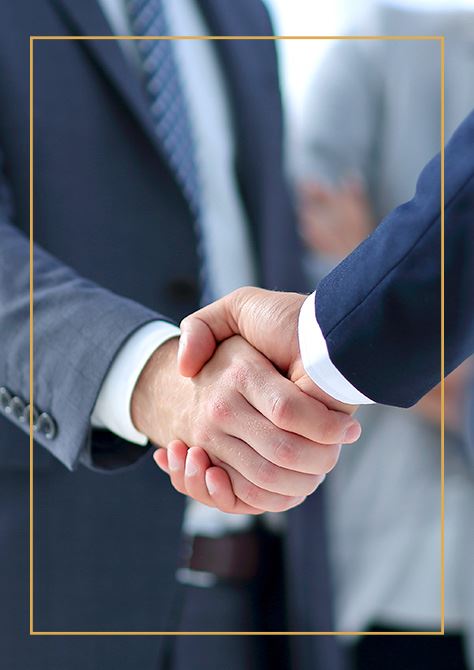 Have an Award-Winning Team on Your Side