Houston Cocaine Defense Lawyer
Cocaine Possession Texas
Perhaps no illegal narcotic has attracted more attention in the Texas legislature and courts than crack cocaine. Police arrest people for the smallest hint of cocaine possession, and prosecutors are quick to add charges of intent to distribute or sell. Oftentimes, federal prosecutors want in on the act too, if there is any suspicion that the narcotics were intended for transportation across state lines or originated across the Mexican border.
If you are facing charges for drug crimes such as felony cocaine possession, or are under investigation for trafficking or intent, you are facing a mandatory prison sentence if convicted. And, make no mistake - accepting a plea agreement from a prosecutor is a conviction that will stay on your record forever.
The Law Offices of Jed Silverman is ready to fight aggressively to help you get the best possible outcome for your charges. Whenever possible, we work toward having your charges dismissed or reduced to a non-felony charge. Attorney Jed Silverman is experienced and knowledgeable about diversion programs and strategies that protect your rights and your freedom.
Our Houston cocaine defense lawyers are recognized by prosecutors and judges for our integrity and hard work on behalf of clients. Call us at (713) 597-2221.
Defense for Cocaine Charges in Texas
As your attorney, Jed Silverman will look beneath the surface. He will investigate topics such as:
Civil rights violations: Did the police have probable cause for suspecting you possessed a controlled substance?
Legal rights: Did the police have a legally obtained warrant for search and seizure of your property?
Reasonable doubt: Is there reasonable doubt that the narcotics actually belonged to you?
Police evidence: How credible and accurate was the police report?
Your story: Good people who made bad mistakes don't belong in jail. Do you have a prior record of drug possession? What are the circumstances of your life? We'll tell your story.
Contact our offices today at (713) 597-2221 for a confidential review of your cocaine charges with an experienced Houston cocaine defense attorney.
We Build Trust
Our Past Clients Share Their Experience
"He handled my case with the utmost integrity."

Mr. Silverman made me feel comfortable the moment I met him. He took my case seriously and believed in me. I highly recommend him and his team.

- Mike Gonzales

"Continuously put my best interest first."

I worked with them from 2018 to 2022 on multiple cases and they were able to reach favorable outcomes for each of my cases.

- Michael Mancha

"This is the team to choose."

Both charges against me were dismissed and they kept me informed throughout the entire process. I will be forever grateful to Mr. Silverman and his entire staff.

- Fernando Bernal

"Jed and his team did an outstanding job."

The first day I met with Jed I felt I was in good hands. He talked with confidence made me feel at ease and conducted business like a true gentleman.

- Andre Williams

"This is the BEST team for you."

Not only will they fight for you, they will also care about your case. They truly exceeded our expectations and we are so grateful.

- Tamara Bluntson

"Great experience during a difficult time."

Fortunately, I was turned to Jed Law offices and since day one they have been involved and determined to help me.

- Victor Martinez

"On point, really know their job!"

The team was professional and courteous and quick to respond through every step of the process, which resulted in emotional comfort during a difficult time.

- Former Client

"There are no words for my admiration and appreciation to Mr. Silverman and his staff!"

He truly cares about his clients and I saw that in every way possible I had contact with him about my son's case.

- Lydia Reyes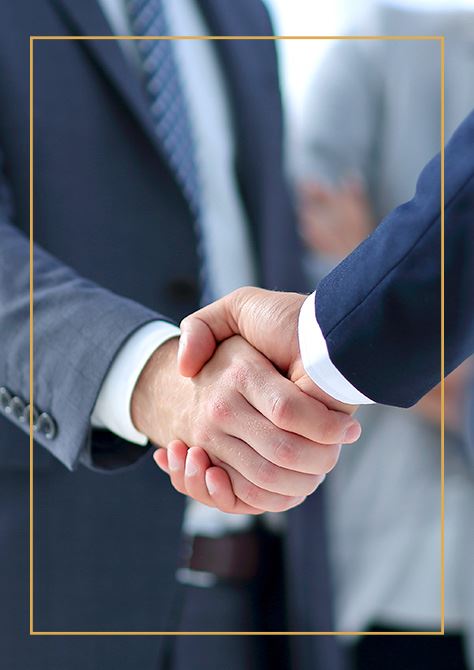 Have an Award-Winning Team on Your Side