Sexually Oriented Business Violations
Sexually Oriented Business (SOB) Violations
Houston Municipal Code Chapter 28, Article VIII
Directors, employees, and entertainers in the sexually oriented business industry are all held to certain standards per Houston Municipal Code Chapter 28, Article VIII. An alleged violation could warrant a fine or criminal charges . The city of Houston has its own regulations for businesses that are "sexually oriented" in nature. This includes businesses that provide "live nude entertainment or live nude performances for an audience of two or more individuals, and authorize on-premises consumption of alcoholic beverages, regardless of whether the businesses are required to hold a license or permit under the Alcoholic Beverage Code," according to the Texas Comptroller[1]. The most common and recognized form of sexually oriented business is the strip club.
If you've been accused of an SOB violation, you need the help of a Houston criminal defense lawyer. Contact our office today at (713) 597-2221 for a free, confidential consultation.
Protecting Business Owners' Rights
The Law Offices of Jed Silverman represents owners of businesses such as strip clubs, topless bars, adult bookstores, adult movie theaters, adult video stores, adult novelty (sex toy) stores, adult motels and massage parlors. We also represent dancers, strippers and escorts who have been charged with violations or prostitution.
Some common sexually oriented business violations include:
Three-foot rule violations
Touching a customer
Clothing violations
Alcohol code violations
Lighting violations
Public areas of the business that are blocked off
Employees are not allowed to touch customers while engaging in entertainment, approach closer than three feet from a customer, or engage in entertainment in a room blocked off from the rest of the enterprise.
"Enterprises" Under the Sexually Oriented Business Law
According to this code, an "enterprise" is:
An adult bookstore, adult cabaret, adult encounter parlor, adult lounge, adult modeling studio, adult movie theater or any establishment whose primary business is the offering of a service or the selling, renting or exhibiting of devices or any other items intended to provide sexual stimulation or sexual gratification to its customers, and which is distinguished by or characterized by an emphasis on matter depicting, describing or relating to specified sexual activities or specified anatomical areas. The term "enterprise" shall include any premises for which a permit is required under either or both of articles II and III of this chapter. However, the term 'enterprise' shall not be construed to include:
SEC. 28-259. – Penalties for Sexually Oriented Business Violations
Sexually oriented business violations are punishable by Section 243.010(b) of the Local Government Code[2]. It is a Class A misdemeanor[3], which in Texas, is punishable by a fine up to $4,000, jail for up to one year, or both.
Our attorneys know how to fight these charges and protect your rights as a business owner. Please call our office at (713) 597-2221 to schedule a free consultation.
Resources
We Build Trust
Our Past Clients Share Their Experience
"He handled my case with the utmost integrity."

Mr. Silverman made me feel comfortable the moment I met him. He took my case seriously and believed in me. I highly recommend him and his team.

- Mike Gonzales

"Continuously put my best interest first."

I worked with them from 2018 to 2022 on multiple cases and they were able to reach favorable outcomes for each of my cases.

- Michael Mancha

"This is the team to choose."

Both charges against me were dismissed and they kept me informed throughout the entire process. I will be forever grateful to Mr. Silverman and his entire staff.

- Fernando Bernal

"Jed and his team did an outstanding job."

The first day I met with Jed I felt I was in good hands. He talked with confidence made me feel at ease and conducted business like a true gentleman.

- Andre Williams

"This is the BEST team for you."

Not only will they fight for you, they will also care about your case. They truly exceeded our expectations and we are so grateful.

- Tamara Bluntson

"Great experience during a difficult time."

Fortunately, I was turned to Jed Law offices and since day one they have been involved and determined to help me.

- Victor Martinez

"On point, really know their job!"

The team was professional and courteous and quick to respond through every step of the process, which resulted in emotional comfort during a difficult time.

- Former Client

"There are no words for my admiration and appreciation to Mr. Silverman and his staff!"

He truly cares about his clients and I saw that in every way possible I had contact with him about my son's case.

- Lydia Reyes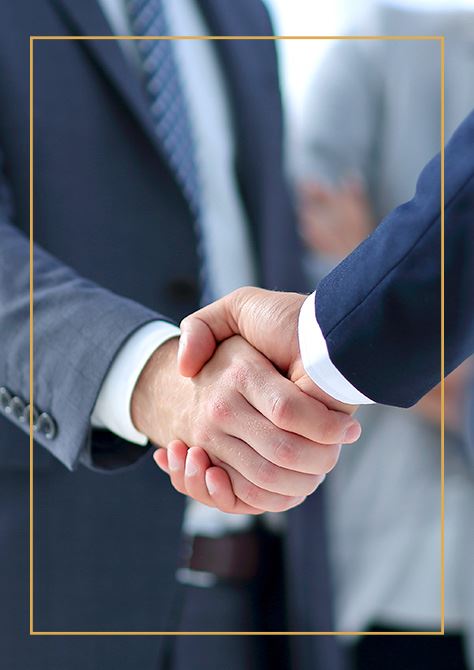 Have an Award-Winning Team on Your Side