Our Houston Criminal Defense Team
Award-Winning Lawyers on Your Side
When faced with the possibility of a damaged reputation, incarceration, and other penalties, finding the right defense firm is crucial. That is why you should carefully consider your options. At The Law Offices of Jed Silverman, we believe in providing arrestees, suspects, and defendants with the honest information they need to make the right choice in their defense counsel. We are confident in our ability to represent defendants in the criminal justice system and will fight tooth and nail to secure the best possible result in every single case we take on – our trial success rate is evidence of this.
Get to Know Our Team Members
Our founding attorney, Jed Silverman, has been in practice for more than 20 years and has handled more than 3,000 cases in this time. He is among only 10% of attorneys in the state to be recognized as a Board Certified Specialist (Texas Board of Legal Specialization – Criminal Law). During his career, Jed has received numerous accolades, such as selection for inclusion in the list of Texas Super Lawyers® from 2006-2014, and is a regular face in the news. He is a skilled litigator who understands the value of negotiations at any stage of a case to seek the most advantageous outcome.
Cecilia Rodriguez and Montsseratt Garcia, the legal assistants at our firm, provide exceptional services and a compassionate attitude while handling various tasks for our team.
Led by Mr. Silverman, the entire team at our firm stands prepared to work for every individual who seeks our help. Facing criminal charges or even informal allegations can threaten every aspect of your life, livelihood, and relationships. We recognize this and apply our collective knowledge, experience, and resources to every client's case in pursuit of his or her ideal outcome. Personalized service and timely responses are also to be expected when you work with our firm.
Call Our Houston Criminal Defense Lawyers Today
Whether you are seeking counsel in the face of informal allegations of a drug crime, have been arrested for DWI, or would like to discuss your options for expunction, please do not hesitate to call a legal professional at our firm.
"He handled my case with the utmost integrity."

Mr. Silverman made me feel comfortable the moment I met him. He took my case seriously and believed in me. I highly recommend him and his team.

- Mike Gonzales

"Continuously put my best interest first."

I worked with them from 2018 to 2022 on multiple cases and they were able to reach favorable outcomes for each of my cases.

- Michael Mancha

"This is the team to choose."

Both charges against me were dismissed and they kept me informed throughout the entire process. I will be forever grateful to Mr. Silverman and his entire staff.

- Fernando Bernal

"Jed and his team did an outstanding job."

The first day I met with Jed I felt I was in good hands. He talked with confidence made me feel at ease and conducted business like a true gentleman.

- Andre Williams

"This is the BEST team for you."

Not only will they fight for you, they will also care about your case. They truly exceeded our expectations and we are so grateful.

- Tamara Bluntson

"Great experience during a difficult time."

Fortunately, I was turned to Jed Law offices and since day one they have been involved and determined to help me.

- Victor Martinez

"On point, really know their job!"

The team was professional and courteous and quick to respond through every step of the process, which resulted in emotional comfort during a difficult time.

- Former Client

"There are no words for my admiration and appreciation to Mr. Silverman and his staff!"

He truly cares about his clients and I saw that in every way possible I had contact with him about my son's case.

- Lydia Reyes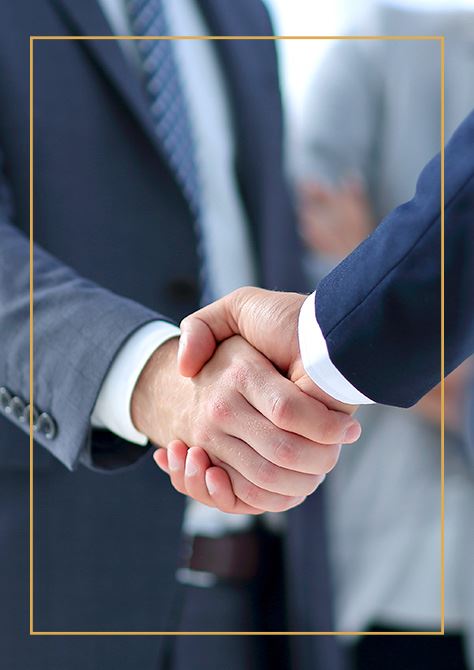 Have an Award-Winning Team on Your Side