Houston Statutory Rape Attorney
Defense for Statutory Rape Charges in Texas
Statutory rape is a felony offense that carries significant criminal penalties in Texas. If convicted, you will have a record as a sex offender, your community reputation will be further tarnished, and your employment opportunities will be significantly diminished.
With so much at stake, you need a strong advocate on your side — a deeply committed defense attorney who will hold the prosecution to its burden of proof, look high and low for ways to fight your charges, and work diligently to protect your rights.
You can find such an advocate at The Law Offices of Jed Silverman. We will provide the skilled, experienced and aggressive defense you require.
Contact a Houston statutory rape attorney today to schedule a free consultation at (713) 597-2221.
We Know the Law. We Can Protect Your Rights.
Attorney Jed Silverman has been fighting on behalf of the criminally accused for more than 14 years. He has defended many clients against sex crime charges, including statutory rape.
Our firm understands the challenges facing defendants who are accused of sex crimes. Fortunately, we know many ways to help people whose lives have been turned upside down because of a sex crime. 
Our experience in sex crimes cases is a decided advantage:
We understand that many defendants who have been accused of having sex with a minor were tricked into thinking the alleged victim was an adult. While mistake of age may not be a technical defense, this does not mean that it is a moot issue. He will examine every aspect of your case to seek the best possible outcome on your behalf.
We understand that there are people who make false allegations. False allegations can arise in sex crimes cases in a variety of ways. The Law Offices of Jed Silverman takes time to carefully review the motives of alleged victims and prosecution witnesses.
He understands that there are ways to obtain positive results in many cases. Our goal in each case is to obtain a charge dismissal or a reduction in charges to help our clients avoid jail and registration as a sex offender. While no attorney can ever guarantee a particular result, we have a proven record of results and will fight on your behalf to seek the best possible outcome that protects your freedom, your record and your rights.
Do not speak with law enforcement or anyone else before contacting our office. Even answering questions that seem trivial could result in evidence that will be used against you. Jed Silverman and the Houston statutory rape defense lawyers can help you determine how to best protect your rights.
Representation for Statutory Rape Cases in TX
With offices in Houston, Richmond and Alvin, we serve clients throughout Texas and across the nation. To schedule a free consultation with Houston statutory rape lawyer Jed Silverman, call (713) 597-2221 or contact us online.
We Build Trust
Our Past Clients Share Their Experience
"He handled my case with the utmost integrity."

Mr. Silverman made me feel comfortable the moment I met him. He took my case seriously and believed in me. I highly recommend him and his team.

- Mike Gonzales

"Continuously put my best interest first."

I worked with them from 2018 to 2022 on multiple cases and they were able to reach favorable outcomes for each of my cases.

- Michael Mancha

"This is the team to choose."

Both charges against me were dismissed and they kept me informed throughout the entire process. I will be forever grateful to Mr. Silverman and his entire staff.

- Fernando Bernal

"Jed and his team did an outstanding job."

The first day I met with Jed I felt I was in good hands. He talked with confidence made me feel at ease and conducted business like a true gentleman.

- Andre Williams

"This is the BEST team for you."

Not only will they fight for you, they will also care about your case. They truly exceeded our expectations and we are so grateful.

- Tamara Bluntson

"Great experience during a difficult time."

Fortunately, I was turned to Jed Law offices and since day one they have been involved and determined to help me.

- Victor Martinez

"On point, really know their job!"

The team was professional and courteous and quick to respond through every step of the process, which resulted in emotional comfort during a difficult time.

- Former Client

"There are no words for my admiration and appreciation to Mr. Silverman and his staff!"

He truly cares about his clients and I saw that in every way possible I had contact with him about my son's case.

- Lydia Reyes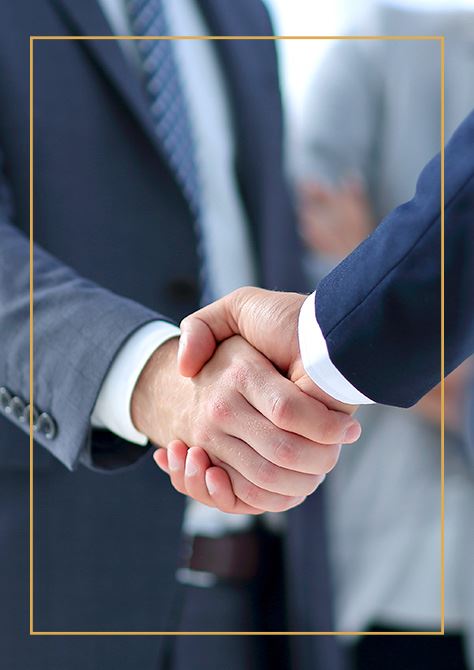 Have an Award-Winning Team on Your Side