Houston Drug Trafficking Attorney
Accused of Drug Trafficking in Texas?
Even if a person has no intention of selling or distributing controlled substances, law enforcement may pursue drug trafficking charges solely based on the amount of drugs allegedly discovered to be in their possession. Even possession of certain instruments that could be used to measure, manufacture, or distribute drugs may result in criminal charges.
If you have been arrested and accused of drug trafficking, the time is now to contact The Law Offices of Jed Silverman. Our respected Houston drug trafficking lawyers represent individuals facing first or subsequent drug offenses. When you choose to work with us, we can examine the evidence for admissibility and, when possible, argue for a reduction or dismissal of charges.
Request a free and confidential consultation with our Houston drug trafficking attorney by calling us at (713) 597-2221​.
Texas Drug Trafficking Penalties
Those who have been arrested for possession of large amounts of illegal drugs including the following may be facing a federal offense:
Ecstasy/MDMA
Heroin
15 to 20 prescription pills of hydrocodone
Xanax
The type of drug, as well as the amount in question, are factors that will be considered to determine your sentence if you are convicted. For a first offense, the minimum sentence may include no less than 5 years in prison, as well as:
Probation
Expensive fines
Court fees
Begin Building a Defense for Your Texas Drug Trafficking Case
Jed Silverman has more than 14 years of experience handling drug trafficking cases in both state and federal court. As a Board Certified Criminal Law Specialist (Texas Board of Legal Specialization), Mr. Silverman has the knowledge and skill necessary to pursue the best results possible in drug cases. He is prepared to do whatever it takes to protect your best interests, including taking your case to trial, if necessary.
To discuss how we can help, contact our Houston drug trafficking attorney today at (713) 597-2221.
We Build Trust
Our Past Clients Share Their Experience
"He handled my case with the utmost integrity."

Mr. Silverman made me feel comfortable the moment I met him. He took my case seriously and believed in me. I highly recommend him and his team.

- Mike Gonzales

"Continuously put my best interest first."

I worked with them from 2018 to 2022 on multiple cases and they were able to reach favorable outcomes for each of my cases.

- Michael Mancha

"This is the team to choose."

Both charges against me were dismissed and they kept me informed throughout the entire process. I will be forever grateful to Mr. Silverman and his entire staff.

- Fernando Bernal

"Jed and his team did an outstanding job."

The first day I met with Jed I felt I was in good hands. He talked with confidence made me feel at ease and conducted business like a true gentleman.

- Andre Williams

"This is the BEST team for you."

Not only will they fight for you, they will also care about your case. They truly exceeded our expectations and we are so grateful.

- Tamara Bluntson

"Great experience during a difficult time."

Fortunately, I was turned to Jed Law offices and since day one they have been involved and determined to help me.

- Victor Martinez

"On point, really know their job!"

The team was professional and courteous and quick to respond through every step of the process, which resulted in emotional comfort during a difficult time.

- Former Client

"There are no words for my admiration and appreciation to Mr. Silverman and his staff!"

He truly cares about his clients and I saw that in every way possible I had contact with him about my son's case.

- Lydia Reyes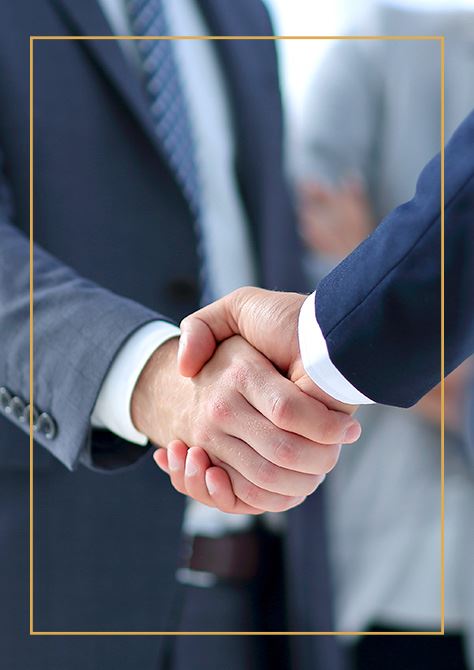 Have an Award-Winning Team on Your Side