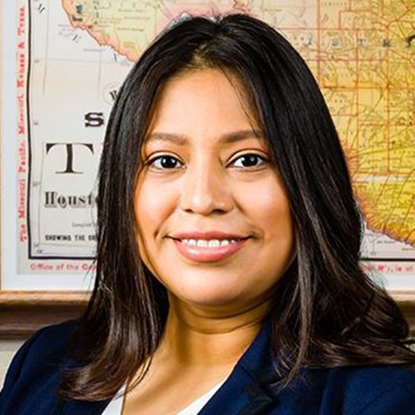 Montsseratt Garcia Legal Assistant
Montsseratt Garcia joined The Law Offices of Jed Silverman as a Legal Assistant. In this role, she is responsible for a wide range of matters including maintaining client folders, answering calls, taking messages on behalf of our lawyers, and preparing trial notebooks to streamline cases for our legal team. While she exhibits exceptional workmanship on a day-to-day basis, Garcia's ability to multitask and her bilingual capabilities allow her to provide top-tier services for our clients and our Houston criminal defense attorneys.
Garcia was born and raised in Houston, Texas. When she is not performing tasks for the firm, Garcia can be found crafting or in the kitchen baking.