Houston Date Rape Defense Lawyer
Accused of Date Rape? Call Our Houston Sex Crime Attorneys.
A date rape charge is a life-altering event. While the legal system has a presumption of innocence, that presumption carries little weight in society. The mere allegation of rape, even if you are later exonerated, could cost you your job, destroy your reputation, and damage your relationships.
When you have the power of the State weighing down on you and you feel that you do not have anyone on your side - that is precisely when you need an advocate. You need someone who is unconditionally committed to fighting for you, and only you.
You can find the strong advocate you require at The Law Offices of Jed Silverman. We are committed to protecting your freedom, your record and your rights. Our Houston date rape defense lawyers understand that sex crime allegations are just allegations. We hold the prosecution to its burden of proof and never forget that you are innocent unless proven guilty.
Date Rape Drugs
"Date rape drugs" are drugs that are sometimes used to aid in the commission of sexual assault. If these drugs are found in the accuser's system, it could present complications for the case.
Some of the more well-known date rape drugs are[1]:
Rohypnol "Roofies"
Gamma hydroxybutyric (GHB) acid
Ketamine "K"
These substances are not exclusively used for the commission of sexual assault. For example, they are commonly used and found in clubs.
Drug & Alcohol's Involvement in Consent
Any judgment-impairing substance complicates sex, which is why drugs and alcohol can play such a significant role in date rape accusations. Drug and alcohol involvement before sex does not guarantee that rape was committed, but it does make the issue of consent very grey. Prominent schools across the nation, such as Dartmouth[2], have come forward with policies that distinguish intoxication from incapacitation, and delineate the importance of decision-making that is free from undue influence and pressure. If you have been accused of date rape, determining the level of intoxication or incapacitation will be crucial.
Acquaintance Rape
Acquaintance rape is often used synonymously with date rape, but the two actually have some differences. Date rape can sometimes be a form of acquaintance rape, where the parties involved know each other, but date rape can also take the form of substance-assisted sexual assault between parties who just met or do not know each other at all. Texas law does not distinguish between the two in terms of criminal charges. While the circumstances differ slightly, both would likely be charged as sexual assault unless there are other alleged violations of another statute.
According to Texas Penal Code Sec. 22.011
A person commits sexual assault if they knowingly or intentionally cause the penetration of the anus or sexual organ of another person by any means, without that person's consent; cause the penetration of the mouth of another person by the sexual organ of the actor, without that person's consent; cause the sexual organ of another person, without that person's consent, to contact or penetrate the mouth, anus, or sexual organ of another person, including the actor;
Aggressive Date Rape Defense Attorney in Harris County
Jed Silverman has defended many clients who have been accused of rape and understands the many complex issues that arise in such cases. He understands that false allegations can result from a variety of factors, including alcohol and drugs, misunderstandings and miscommunication, hurt feelings and vindictiveness, and even embarrassment.
Contact our Houston date rape lawyer today at (713) 597-2221 for a confidential review of your case.
We Build Trust
Our Past Clients Share Their Experience
"He handled my case with the utmost integrity."

Mr. Silverman made me feel comfortable the moment I met him. He took my case seriously and believed in me. I highly recommend him and his team.

- Mike Gonzales

"Continuously put my best interest first."

I worked with them from 2018 to 2022 on multiple cases and they were able to reach favorable outcomes for each of my cases.

- Michael Mancha

"This is the team to choose."

Both charges against me were dismissed and they kept me informed throughout the entire process. I will be forever grateful to Mr. Silverman and his entire staff.

- Fernando Bernal

"Jed and his team did an outstanding job."

The first day I met with Jed I felt I was in good hands. He talked with confidence made me feel at ease and conducted business like a true gentleman.

- Andre Williams

"This is the BEST team for you."

Not only will they fight for you, they will also care about your case. They truly exceeded our expectations and we are so grateful.

- Tamara Bluntson

"Great experience during a difficult time."

Fortunately, I was turned to Jed Law offices and since day one they have been involved and determined to help me.

- Victor Martinez

"On point, really know their job!"

The team was professional and courteous and quick to respond through every step of the process, which resulted in emotional comfort during a difficult time.

- Former Client

"There are no words for my admiration and appreciation to Mr. Silverman and his staff!"

He truly cares about his clients and I saw that in every way possible I had contact with him about my son's case.

- Lydia Reyes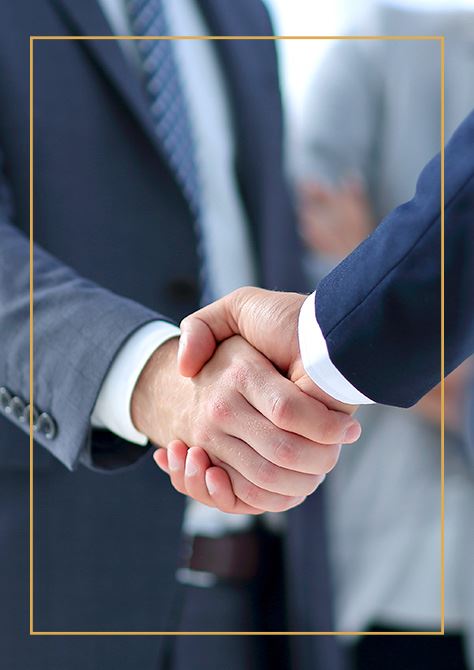 Have an Award-Winning Team on Your Side