Medicare & Medicaid Fraud
Medicare & Medicaid Fraud Defense in Houston
White Collar Crime Lawyer in Houston, TX
The complexity of Medicare and Medicaid regulations and procedures can lead to honest mistakes in billing or record keeping. Unfortunately, these errors can be mistaken for intentional fraud. If you have been charged with Medicare and Medicaid fraud, you need a tough Houston Medicare & Medicaid fraud attorney to fight the government on your behalf.
As a type of health insurance fraud, Medicare and Medicaid fraud is a federal crime that may be accompanied by state charges. Attorney Jed Silverman is experienced in federal and state court, and he is prepared to defend you against all types of fraud charges.
Why Choose Us?
Decades of combined legal experience
Notable results at the state and federal level
Jed Silverman has been named to the Texas Super Lawyers® list since 2006
Regular legal instructor and guest on national news media
By working with proven attorneys who understand the complex federal criminal justice system, you put yourself in the best position to defend against the charges and penalties you face.
To request a FREE consultation with our Houston Medicare & Medicaid fraud lawyers, call (713) 597-2221.
Representing Individuals and Businesses
Individuals can be charged with unlawfully receiving Medicare or Medicaid benefits. They may be charged with criminal acts such as forging prescriptions, falsifying information, allowing another person to use their Medicaid/Medicare card, or selling medical equipment or drugs received through the programs.
At The Law Offices of Jed Silverman, our Houston Medicare & Medicaid fraud attorneys represent individuals as well as health care providers such as:
Doctors
Pharmacists
Hospitals
Clinics
Group homes
Laboratories
Dentists
Medical suppliers
Medical billers
Medical office managers
Other healthcare personnel
Some of the issues commonly involved in Medicare or Medicaid fraud include:
Falsifying information
False billing or over billing
Billing multiple times for the same procedure
Billing for phantom patients
The penalties for a Medicare or Medicaid fraud felony conviction can include up to five years in prison, a fine of $250,000 for an individual and $500,000 for a corporation. A fine of $100,000 for an individual and $200,000 for a corporation will be imposed for a misdemeanor conviction.
Speak With a Houston Medicaid & Medicare Fraud Lawyer Now!
If you are under investigation or are already facing charges, the time to act is now! Our legal team at The Law Offices of Jed Silverman is standing by to respond immediately to your call for help, and we offer FREE and confidential consultations. Take advantage of this opportunity to gain free legal advice, discuss your options, and learn how we can help.
Contact our Houston Medicare & Medicaid fraud lawyers today at (713) 597-2221 for a FREE case review.
We Build Trust
Our Past Clients Share Their Experience
"He handled my case with the utmost integrity."

Mr. Silverman made me feel comfortable the moment I met him. He took my case seriously and believed in me. I highly recommend him and his team.

- Mike Gonzales

"Continuously put my best interest first."

I worked with them from 2018 to 2022 on multiple cases and they were able to reach favorable outcomes for each of my cases.

- Michael Mancha

"This is the team to choose."

Both charges against me were dismissed and they kept me informed throughout the entire process. I will be forever grateful to Mr. Silverman and his entire staff.

- Fernando Bernal

"Jed and his team did an outstanding job."

The first day I met with Jed I felt I was in good hands. He talked with confidence made me feel at ease and conducted business like a true gentleman.

- Andre Williams

"This is the BEST team for you."

Not only will they fight for you, they will also care about your case. They truly exceeded our expectations and we are so grateful.

- Tamara Bluntson

"Great experience during a difficult time."

Fortunately, I was turned to Jed Law offices and since day one they have been involved and determined to help me.

- Victor Martinez

"On point, really know their job!"

The team was professional and courteous and quick to respond through every step of the process, which resulted in emotional comfort during a difficult time.

- Former Client

"There are no words for my admiration and appreciation to Mr. Silverman and his staff!"

He truly cares about his clients and I saw that in every way possible I had contact with him about my son's case.

- Lydia Reyes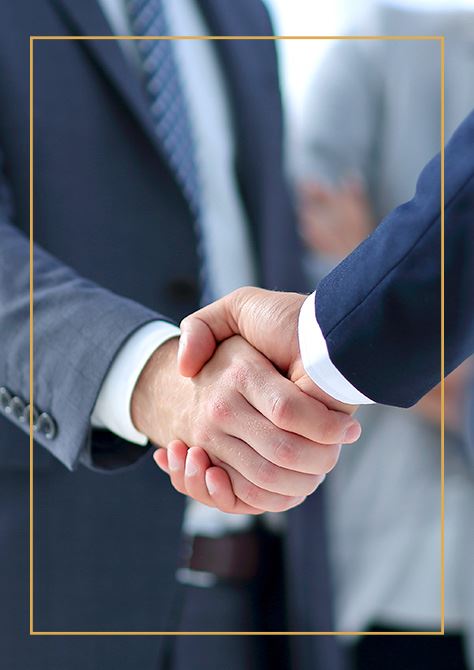 Have an Award-Winning Team on Your Side