Houston Health Care Fraud Lawyer
Representation for Health Care Fraud Charges in Texas
To commit health care fraud, a person or business must knowingly and willfully execute or attempt to execute fraud on a heath care benefit program, or fraudulently obtain money or property from a health care benefit program in connection with the delivery of or payment for healthcare benefits, items or services. Charging a party with health care fraud is relatively simple; however, we will make the government prove fraudulent intent, which is more difficult.
The Law Offices of Jed Silverman represents individuals and businesses charged with health care fraud, including doctors, clinics, hospitals, nursing homes, long-term care facilities, dentists, laboratories, medical supply companies, medical billers and medical office managers.
For a free consultation with a Houston healthcare fraud lawyer, please call (713) 597-2221.
Penalties for Health Care Fraud in TX
If you are convicted of health insurance fraud, you could be sentenced to a prison term of up to 10 years. When the fraud causes serious bodily injury, a prison term up to 20 years may be imposed. When the fraud results in death, sentences can extend up to life in prison. In addition to a prison sentence, you could face the loss of your professional license, steep fines and years of probation.
Some of the charges often associated with health care fraud include:
Overbilling and double billing
Upcoding
Falsifying invoices
Receiving kickbacks
Performing unnecessary procedures and surgeries
To convict an individual or business of health care fraud, the prosecution must prove that a fraudulent claim was knowingly and intentionally submitted. Our Houston health care fraud attorney will work to show that there was no fraudulent intent on your part. In some cases, an accounting error, such as the selection of an incorrect billing code or sloppy record keeping, is misinterpreted as intentional fraud by law enforcement.
Secure Proven Representation to Protect Your Future
There is no time to waste in fraud cases – the steps you take now can impact your defense and your future. Make sure you put proven and experienced advocates on your side and contact The Law Offices of Jed Silverman as soon as possible to discuss your options with our Houston health care fraud lawyers!
Call us at (713) 597-2221.
We Build Trust
Our Past Clients Share Their Experience
"He handled my case with the utmost integrity."

Mr. Silverman made me feel comfortable the moment I met him. He took my case seriously and believed in me. I highly recommend him and his team.

- Mike Gonzales

"Continuously put my best interest first."

I worked with them from 2018 to 2022 on multiple cases and they were able to reach favorable outcomes for each of my cases.

- Michael Mancha

"This is the team to choose."

Both charges against me were dismissed and they kept me informed throughout the entire process. I will be forever grateful to Mr. Silverman and his entire staff.

- Fernando Bernal

"Jed and his team did an outstanding job."

The first day I met with Jed I felt I was in good hands. He talked with confidence made me feel at ease and conducted business like a true gentleman.

- Andre Williams

"This is the BEST team for you."

Not only will they fight for you, they will also care about your case. They truly exceeded our expectations and we are so grateful.

- Tamara Bluntson

"Great experience during a difficult time."

Fortunately, I was turned to Jed Law offices and since day one they have been involved and determined to help me.

- Victor Martinez

"On point, really know their job!"

The team was professional and courteous and quick to respond through every step of the process, which resulted in emotional comfort during a difficult time.

- Former Client

"There are no words for my admiration and appreciation to Mr. Silverman and his staff!"

He truly cares about his clients and I saw that in every way possible I had contact with him about my son's case.

- Lydia Reyes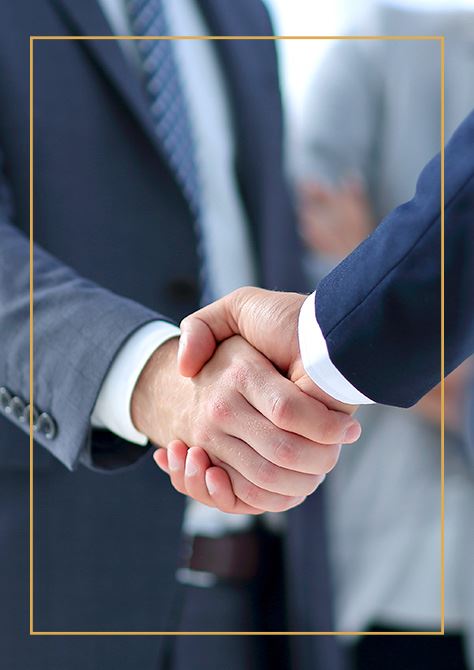 Have an Award-Winning Team on Your Side