Houston Weapons Charges Lawyer
Defending Clients Who Are Facing Weapons Charges in Texas
The Law Offices of Jed Silverman represents individuals charged with weapons charges in federal and state courts throughout Texas. Federal ATF officers and Texas police often add weapons charges to unrelated criminal charges, as if throwing something on the wall to see what sticks. We don't let them get away with that. Our weapons charges attorneys in Houston will vigorously protect your Second Amendment rights. Just because you own a gun doesn't mean it was used in the commission of a crime. We investigate beneath the surface of the evidence at the scene.
Have you been accused of a weapon offense in Texas? Call the Law Offices of Jed Silverman today at (713) 597-2221 or contact us online to schedule a consultation with our weapons charges attorney in Houston.
Texas Concealed Weapon & Firearm Possession Cases We Handle
If you are under investigation for a weapons charge or have already been charged with possession of illegal firearms or other weapons charges, talk to Attorney Jed Silverman as soon as possible. Our firm offers a free consultation to evaluate your case and give you an honest appraisal of your legal options. You will have an aggressive, effective Houston weapon charges lawyer advocating for dismissal or reduction of charges. The Law Offices of Jed Silverman has earned recognition throughout Texas as one of the most prominent criminal defense law firms. No matter what evidence the prosecution claims it has against you, don't give up. We don't. There is always a way to prepare and present a defense to help you get the best possible outcome for your charges.
Our weapon charges attorneys in Houston represent clients charged with all types of violent crimes, including:
Felon in possession of an illegal firearm
Armed robbery
Assault with a deadly weapon
Illegal discharge of a firearm
Illegal gun sales
Murder, homicide
What Weapons Are Illegal in Texas?
Certain types of weapons are prohibited in Texas, including:
Machine Guns
Short-Barreled guns
Silencers or suppressors
Gadgets that dispense chemicals or explosives
Ammo that penetrates armor.
Contact Our Weapons Charges Attorneys Today
Houston gun charge lawyer Jed Silverman represents clients in courts throughout Texas. If you have been accused, you need an experienced Houston weapons charges lawyer to protect your rights and your future. Our team is here for you. For more information, please contact us today at (713) 597-2221.
Contact The Law Offices of Jed Silverman today to get started on your defense with our Houston weapons charges lawyer.
We Build Trust
Our Past Clients Share Their Experience
"He handled my case with the utmost integrity."

Mr. Silverman made me feel comfortable the moment I met him. He took my case seriously and believed in me. I highly recommend him and his team.

- Mike Gonzales

"Continuously put my best interest first."

I worked with them from 2018 to 2022 on multiple cases and they were able to reach favorable outcomes for each of my cases.

- Michael Mancha

"This is the team to choose."

Both charges against me were dismissed and they kept me informed throughout the entire process. I will be forever grateful to Mr. Silverman and his entire staff.

- Fernando Bernal

"Jed and his team did an outstanding job."

The first day I met with Jed I felt I was in good hands. He talked with confidence made me feel at ease and conducted business like a true gentleman.

- Andre Williams

"This is the BEST team for you."

Not only will they fight for you, they will also care about your case. They truly exceeded our expectations and we are so grateful.

- Tamara Bluntson

"Great experience during a difficult time."

Fortunately, I was turned to Jed Law offices and since day one they have been involved and determined to help me.

- Victor Martinez

"On point, really know their job!"

The team was professional and courteous and quick to respond through every step of the process, which resulted in emotional comfort during a difficult time.

- Former Client

"There are no words for my admiration and appreciation to Mr. Silverman and his staff!"

He truly cares about his clients and I saw that in every way possible I had contact with him about my son's case.

- Lydia Reyes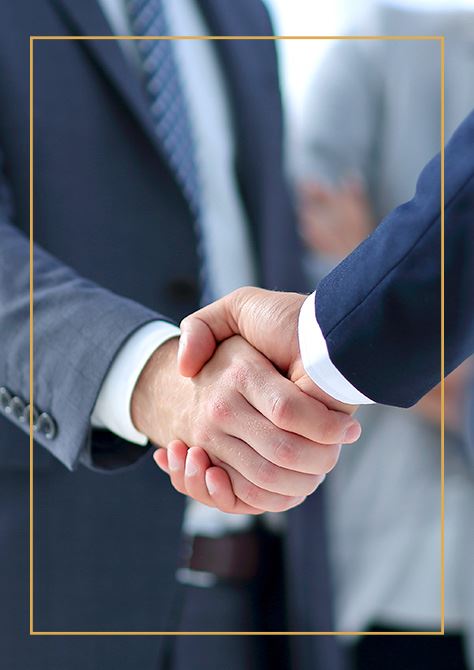 Have an Award-Winning Team on Your Side