Drug Crime Lawyer Houston
Aggressive Drug Defense in Harris County, TX
Drug crimes are serious charges that can come with life-changing consequences. If you were charged with possession or intent to distribute an illegal substance, get help from a drug crime defense lawyer you can count on.
As a Board Certified Criminal Law Specialist by the Texas Board of Legal Specialization, Attorney Jed Silverman offers the in-depth knowledge and insight to fight your charges and help you obtain the best possible outcome for your situation.
Our Houston drug crime attorney can stand up for your rights, both in and out of federal court. Whether you are facing first-time marijuana charges or felony charges for another offense, our team is here to give you the aggressive defense you deserve.
Facing drug charges in Houston? Schedule a free consultation with the drug crime lawyers at The Law Offices of Jed Silverman today by dialing (713) 597-2221 or contacting us online.
Handling All Drug Charges in Texas
The consequences for your charges will vary depending on the amount you had in possession and the intent of which law enforcement accuses you.
Our Houston drug crime attorneys defend against state and federal drug charges, including:
When it comes to criminal charges, judges look to ensure that those accused do not present an acute risk to the public. This means it is important to question the evidence against you and fight all the allegations posed to call your character into question.
Factors that influence your outcome include:
Type of drug: All illegal substances carry certain consequences, but some are more severe than other.
The amount in possession: Carrying large amounts of a substance will almost always result in worse consequences than having a small amount in possession.
The alleged intent: Law enforcement may have accused you of possession with intent to distribute. It is important that you contest these allegations and prove that there was no goal to sell the substances in question.
If there were any minors involved: If the prosecution accuses you of providing drugs to minors, you can face far worse penalties. Fighting these charges is of utmost importance.
Frequently Asked Questions About Drug Crimes
Below, we have listed some of the most common questions our clients ask. If you need more information, contact The Law Offices of Jed Silverman and schedule a free consultation to learn more about what to do next.
What is the average jail time for a drug possession charge?
Depending on the type of drug and amount involved in an alleged drug crime charge, the crime will be charged as misdemeanor or felony. The minimum punishment is 180 days. The maximum punishment for the crime of drug possession is in a TDC detention facility for 10 to 99 years.
Do first-time drug offenders go to jail?
In the state of Texas, a first-time offender could face a jail sentence of around 180 days. It is likely that a conviction will carry a sentence of jail.
Can I go to jail for selling fake drugs?
State and federal laws make the sale of drugs illegal, regardless of intent. You can also be charged with a fraud crime for taking someone's money under false pretenses.
How The Law Offices of Jed Silverman Can Help
Our drug crime lawyer in Houston understand the strategies used by law enforcement and prosecutors to paint you as a villain, and we can help you plan for the legal proceedings ahead.
To speak personally with an experienced drug crime attorney in Houston, call The Law Offices of Jed Silverman today at (713) 597-2221. We offer free and confidential case evaluations.
We Build Trust
Our Past Clients Share Their Experience
"He handled my case with the utmost integrity."

Mr. Silverman made me feel comfortable the moment I met him. He took my case seriously and believed in me. I highly recommend him and his team.

- Mike Gonzales

"Continuously put my best interest first."

I worked with them from 2018 to 2022 on multiple cases and they were able to reach favorable outcomes for each of my cases.

- Michael Mancha

"This is the team to choose."

Both charges against me were dismissed and they kept me informed throughout the entire process. I will be forever grateful to Mr. Silverman and his entire staff.

- Fernando Bernal

"Jed and his team did an outstanding job."

The first day I met with Jed I felt I was in good hands. He talked with confidence made me feel at ease and conducted business like a true gentleman.

- Andre Williams

"This is the BEST team for you."

Not only will they fight for you, they will also care about your case. They truly exceeded our expectations and we are so grateful.

- Tamara Bluntson

"Great experience during a difficult time."

Fortunately, I was turned to Jed Law offices and since day one they have been involved and determined to help me.

- Victor Martinez

"On point, really know their job!"

The team was professional and courteous and quick to respond through every step of the process, which resulted in emotional comfort during a difficult time.

- Former Client

"There are no words for my admiration and appreciation to Mr. Silverman and his staff!"

He truly cares about his clients and I saw that in every way possible I had contact with him about my son's case.

- Lydia Reyes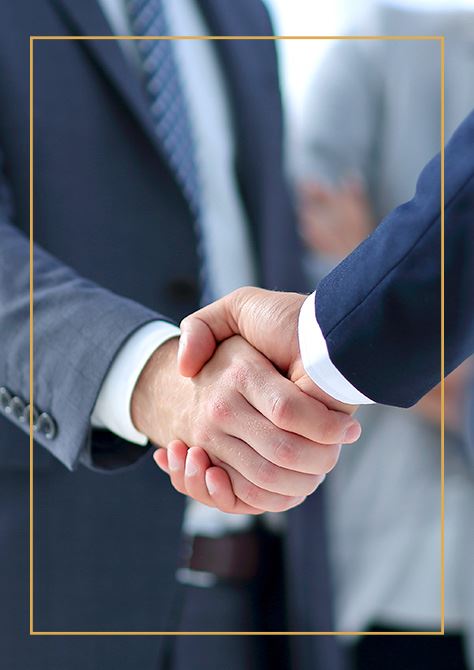 Have an Award-Winning Team on Your Side