Drug Manufacturing Attorney Houston, TX
Accused of Illegal Drug Manufacturing / Cultivation in TX?
If you have been charged with drug cultivation or manufacturing in Texas, it is imperative that you talk to a defense lawyer at The Law Offices of Jed Silverman immediately. Police and prosecutors are under intense pressure from communities to shut down marijuana grow houses, crystal meth lab operations, and other illegal drug manufacturing operations; in their haste to make arrests, innocent people are often falsely accused or caught up in illegal searches and seizures and other civil rights violations.
Types of Drug Manufacturing Charges We Handle
Our Houston drug manufacturing attorneys help individuals charged with all types offenses:
Possession of drug paraphernalia
Cocaine and heroin-processing operations
In general, an individual can be charged with drug manufacturing or cultivation if they participated in any stage of the process. These stages can include building, selling or setting up specialized equipment, possessing or selling precursor chemicals used to make the drug, or actually manufacturing the drug.
Jed Silverman, our Houston drug manufacturing lawyer, has successful outcomes in drug cultivation and manufacturing cases. Call now at (713) 597-2221!
Defenses to Drug Manufacturing Charges in Texas
The manufacture and cultivation of illegal drugs is aggressively prosecuted in Texas. These offenses are generally charged as felonies, and the consequences can include prison time and fines. However, there are a number of defenses that can be asserted in these cases, depending on the circumstances.
Many of the precursor chemicals that are used to manufacture illicit drugs also have legitimate, legal purposes. For example, pseudoephedrine is used to manufacture meth, but it is also a popular cold remedy. Other precursor chemicals can be owned legally, as long as you have the proper permit.
Similarly, the equipment used in manufacturing or cultivation can also have legitimate uses. Possession of grow lamps, for example, is not illegal. They are often used by gardeners to cultivate plants indoors. Possession of grow lamps plus marijuana seeds, however, could lead to a cultivation charge.
Challenging the constitutionality of the search that led to the discovery of evidence can lead to exclusion of that evidence and ultimately a dismissal of the charges. Incorrect identification of the suspect can also be a defense. This is why you shouldn't wait to discuss your case with a lawyer.
Representing Your Texas Drug Manufacturing Case
With the experience of thousands of criminal cases under his belt, Attorney Jed Silverman brings knowledge, skill, and intelligence to every client's case. Our Houston drug manufacturing lawyers' goal is always to find a way to have charges dismissed or reduced to a non-jail offense. We are known for our integrity and hard work on behalf of our clients and have earned the respect of prosecutors throughout the state.
Call us at (713) 597-2221 to see how our Houston drug manufacturing attorneys can help you.
We Build Trust
Our Past Clients Share Their Experience
"He handled my case with the utmost integrity."

Mr. Silverman made me feel comfortable the moment I met him. He took my case seriously and believed in me. I highly recommend him and his team.

- Mike Gonzales

"Continuously put my best interest first."

I worked with them from 2018 to 2022 on multiple cases and they were able to reach favorable outcomes for each of my cases.

- Michael Mancha

"This is the team to choose."

Both charges against me were dismissed and they kept me informed throughout the entire process. I will be forever grateful to Mr. Silverman and his entire staff.

- Fernando Bernal

"Jed and his team did an outstanding job."

The first day I met with Jed I felt I was in good hands. He talked with confidence made me feel at ease and conducted business like a true gentleman.

- Andre Williams

"This is the BEST team for you."

Not only will they fight for you, they will also care about your case. They truly exceeded our expectations and we are so grateful.

- Tamara Bluntson

"Great experience during a difficult time."

Fortunately, I was turned to Jed Law offices and since day one they have been involved and determined to help me.

- Victor Martinez

"On point, really know their job!"

The team was professional and courteous and quick to respond through every step of the process, which resulted in emotional comfort during a difficult time.

- Former Client

"There are no words for my admiration and appreciation to Mr. Silverman and his staff!"

He truly cares about his clients and I saw that in every way possible I had contact with him about my son's case.

- Lydia Reyes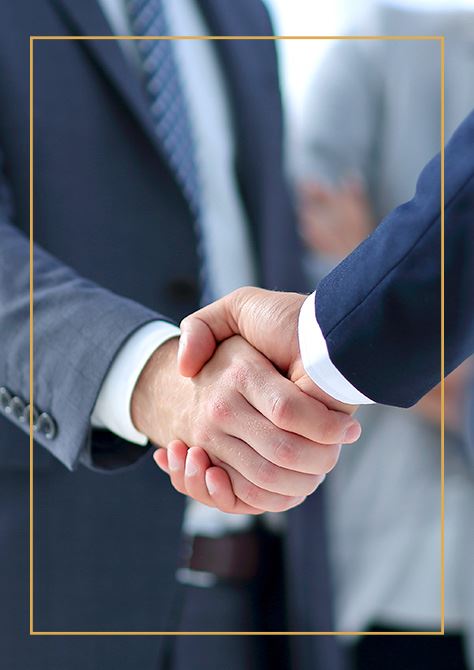 Have an Award-Winning Team on Your Side