Parole Violation Attorney Houston, TX
Guiding Your Through the Parole Violation Hearing Process in TX
If you were released from incarceration on parole in Texas, you were given terms to follow to continue your community supervision. Unfortunately, because of the various, intricate conditions, you might have been accused of violating a rule or a law and are at risk of having your parole revoked and being sent back to prison.
However, facing allegations does not mean you are guilty of a violation, and you do have an opportunity to challenge the accusations. As with other parts of the criminal justice process, going through revocation hearings can be complicated, and trying to fight on your own to maintain your release could be challenging.
At The Law Offices of Jed Silverman, we're here to provide legal guidance to help you through the hearing processes. Backed by more than 20 years of experience, our team knows how to effectively handle parole revocation cases, and we will fight aggressively to seek a favorable outcome on your behalf.
Our Houston parole violation attorneys will thoroughly review your circumstances to understand which condition you have been accused of violating and build an effective defense strategy for you. Understanding that this can be a stressful and frightening experience, we will be by your side every step of the way, providing advice and answers to your questions.
To get started on your case, call our Houston parole violation lawyers today by calling (713) 597-2221.
What Happens if Parole Terms Are Violated in Texas?
When you are released on parole in Houston, you must follow specific conditions while in the community.
Because each person's case is unique, the terms of parole vary, which can include, but are not limited to:
Reporting to a parole officer
Refraining from breaking city, state, and federal laws
Obtaining permission before moving
Obtaining permission before leaving the state
Not possessing firearms
Avoiding people considered to not be of good moral character
Failure to abide by the rules could result in various sanctions. For minor violations, the Parole Division may require that you attend counseling or treatment. However, for more serious violations, an arrest warrant may be issued in your name, and you could be sent back to prison if it's determined that you broke the terms of release.
Texas Parole Revocation Process
Before the Parole Division decides whether or not to revoke your parole, you will be scheduled for a preliminary and/or a revocation hearing. This part of the process allows you to challenge the accusations made against you. Although you have the option of waiving your rights to these hearings, doing so could mean a return to prison. Therefore, it's imperative that you retain a skilled lawyer to help fight the allegations and prevent severe consequences.
The Parole Division will investigate the violation accusations to gather evidence, such as documents or witness testimony, and attempt to prove that you failed to abide by the terms of your release. A hearing officer will review the information to determine whether or not probable cause has been established to sustain the allegations that you violated the conditions of your parole.
Before your preliminary or revocation hearing, the parole officer will provide you with the evidence that will be presented at the proceedings. Our Houston parole violation attorneys will examine the information the officer has to find holes in their case and to strengthen the strategy we will build on your behalf. We will also represent you at the hearings to present evidence to defend against the allegations made against you.
Get Help Challenging Your Parole Allegations in Texas
Challenging parole allegations requires a thorough understanding of the law and how the complex hearing process works. Our Houston parole violation lawyers have extensive experience with the criminal justice system, and we know how to present compelling cases in these types of matters.
To discuss your circumstances with our Houston parole violation attorneys, call us at (713) 597-2221 or contact us online.
We Build Trust
Our Past Clients Share Their Experience
"He handled my case with the utmost integrity."

Mr. Silverman made me feel comfortable the moment I met him. He took my case seriously and believed in me. I highly recommend him and his team.

- Mike Gonzales

"Continuously put my best interest first."

I worked with them from 2018 to 2022 on multiple cases and they were able to reach favorable outcomes for each of my cases.

- Michael Mancha

"This is the team to choose."

Both charges against me were dismissed and they kept me informed throughout the entire process. I will be forever grateful to Mr. Silverman and his entire staff.

- Fernando Bernal

"Jed and his team did an outstanding job."

The first day I met with Jed I felt I was in good hands. He talked with confidence made me feel at ease and conducted business like a true gentleman.

- Andre Williams

"This is the BEST team for you."

Not only will they fight for you, they will also care about your case. They truly exceeded our expectations and we are so grateful.

- Tamara Bluntson

"Great experience during a difficult time."

Fortunately, I was turned to Jed Law offices and since day one they have been involved and determined to help me.

- Victor Martinez

"On point, really know their job!"

The team was professional and courteous and quick to respond through every step of the process, which resulted in emotional comfort during a difficult time.

- Former Client

"There are no words for my admiration and appreciation to Mr. Silverman and his staff!"

He truly cares about his clients and I saw that in every way possible I had contact with him about my son's case.

- Lydia Reyes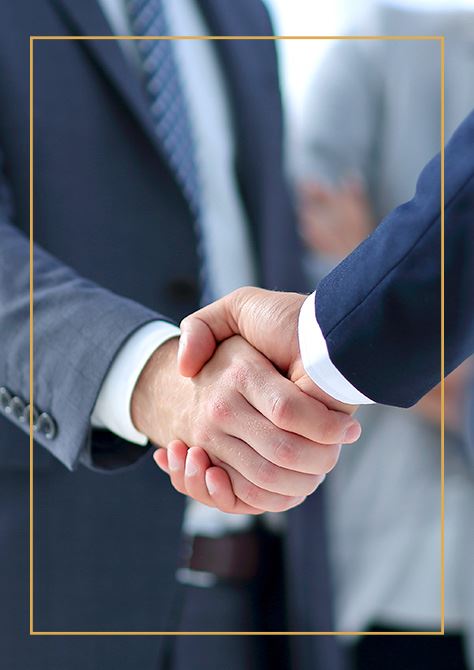 Have an Award-Winning Team on Your Side