Entrapment Defense for Sex Crime Charges in TX
Discuss Your Rights With a Houston Sex Crime Lawyer
Entrapment can be a powerful defense if you have been charged with a sex crime. It can be used to the benefit of defendants in pretrial motions, may be raised as a defense at trial, or raised as an issue in negotiations with the prosecution to seek a favorable plea agreement.
According to the Criminal Resource Manual 645[1], no government agency is authorized to originate a criminal design by implanting the disposition to commit a criminal act into an innocent person's mind. Essentially, entrapment describes scenarios where law enforcement coerces a crime, or is the author of the crime, while the alleged perpetrator would not under normal circumstances have committed said crime (Jacobson v. United States, 503 U.S. 540, 548 (1992))[2].
Solicitation vs. Inducement
The linchpin for the entrapment defense is inducement. The defense cannot stop short of proving full inducement, because solicitation alone is not enough. Inducement means that law enforcement was persuaded or coerced into committing a crime. Solicitation can involve the use of artifice, stratagem, pretense, and even deceit, and is not considered entrapment.
The Finding of Predisposition
Even if the defense is able to prove inducement, predisposition can still kill an entrapment defense. This means that if the state can prove that the defendant was a "criminal who readily availed himself of the opportunity to perpetrate the crime" then the entrapment defense cannot stand.
Texas Penal Code Sec. 8.06
The Texas Penal Code echoes the federal definition of entrapment:
It is a defense to prosecution that the actor engaged in the conduct charged because he was induced to do so by a law enforcement agent using persuasion or other means likely to cause persons to commit the offense. Conduct merely affording a person an opportunity to commit an offense does not constitute entrapment. (b) In this section "law enforcement agent" includes personnel of the state and local law enforcement agencies as well as of the United States and any person acting in accordance with instructions from such agents.
Entrapment is not used exclusively as a defense for sex offenses, but it is a common one. Contact The Law Offices of Jed Silverman today to see what your options for a strong defense are.
Call Now for a Free Consultation!
For the strong defense you require, contact The Law Offices of Jed Silverman. We provide each of our clients with an aggressive defense. Houston entrapment defense attorney Jed Silverman has the experience and legal know-how to protect your rights.
Take this opportunity to protect your interests. Contact us at (713) 597-2221 to discuss what role entrapment may have played in your arrest and charges.
We Build Trust
Our Past Clients Share Their Experience
"He handled my case with the utmost integrity."

Mr. Silverman made me feel comfortable the moment I met him. He took my case seriously and believed in me. I highly recommend him and his team.

- Mike Gonzales

"Continuously put my best interest first."

I worked with them from 2018 to 2022 on multiple cases and they were able to reach favorable outcomes for each of my cases.

- Michael Mancha

"This is the team to choose."

Both charges against me were dismissed and they kept me informed throughout the entire process. I will be forever grateful to Mr. Silverman and his entire staff.

- Fernando Bernal

"Jed and his team did an outstanding job."

The first day I met with Jed I felt I was in good hands. He talked with confidence made me feel at ease and conducted business like a true gentleman.

- Andre Williams

"This is the BEST team for you."

Not only will they fight for you, they will also care about your case. They truly exceeded our expectations and we are so grateful.

- Tamara Bluntson

"Great experience during a difficult time."

Fortunately, I was turned to Jed Law offices and since day one they have been involved and determined to help me.

- Victor Martinez

"On point, really know their job!"

The team was professional and courteous and quick to respond through every step of the process, which resulted in emotional comfort during a difficult time.

- Former Client

"There are no words for my admiration and appreciation to Mr. Silverman and his staff!"

He truly cares about his clients and I saw that in every way possible I had contact with him about my son's case.

- Lydia Reyes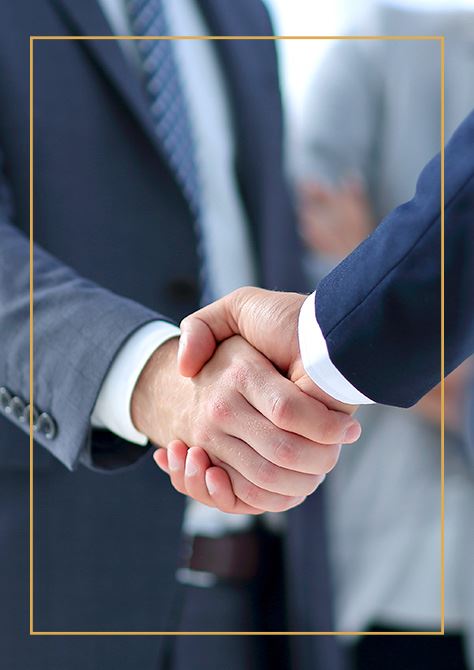 Have an Award-Winning Team on Your Side