Houston Drug Possession Attorney
Drug Possession Charges in Texas
Texas lawmakers and police officers take a hard stance on the possession of narcotics. Even a small bag of a controlled substance like marijuana can find you facing misdemeanor charges in court. Accepting a plea agreement with the DA doesn't necessarily mean that you will be let off with just a slap on the wrist. If you are facing drug possession charges, a conviction will follow you around for years on your record.
The Law Offices of Jed Silverman is recognized as one of Houston's most prominent drug charges defense law firms. Attorney Jed Silverman is an aggressive, no-nonsense criminal defense lawyer who looks at every angle when fighting to protect your rights.
As your attorney, Jed Silverman will look beneath the surface of the charges to build the strongest case possible for your defense. In every case, we will search for ways to have your charges dismissed or reduced as much as possible. In the event that a trial is necessary, you have a powerful, knowledgeable and experienced criminal trial lawyer fighting for an acquittal.
Contact our Houston drug possession lawyers in a FREE consultation today!
Possession With Intent in Texas
When does a drug possession charge turn into possession with intent to distribute or sell a dangerous narcotic, like cocaine? Typically, when making an arrest, police will charge you with possession of a controlled substance. It will then be up to the prosecuting attorney to decide whether the amount of drugs in possession and the mode of transport justify adding the felony charge of intent to the original offense.
If you have been charged with possession with intent to distribute, you need serious legal representation. Texas is a three-strike state. Any conviction for a felony - including accepting a plea agreement with the prosecutor - is one step closer to a life sentence. Before you say anything to the police, make sure you have an experienced Houston drug possession attorney fighting at your side. Texas defense lawyer Jed Silverman has earned a reputation among prosecutors and judges alike for working aggressively to find options that will lead to a reduction of charges or a dismissal when evidence doesn't support the police arrest.
What Evidence Will the Police Have?
A successful defense of a drug crime charge often means digging deep to discover evidence that's beneath the surface of the case. We build the strongest, most comprehensive defense possible, starting with an initial investigation of the police report and facts at the scene of the arrest. We pay particular attention to the actual behavior of the police compared to what they claim to have found.
Our Houston drug possession attorneys understand your civil rights under the Constitution, as they apply to:
Probable cause for the arrest
The use of confidential informants
Wiretapping and other methods of gathering evidence commonly used by law enforcement
Drug Possession in a School Zone in TX
Under Texas law, a school zone is defined as any property used by students and educators for the purpose of school activities. The school district or local school does not actually have to own the property for the police to consider it a school zone, when making an arrest for drug possession in a school zone. Anything within 1,000 feet of the property constitutes a school zone.
Under federal law, penalties for drug possession may be increased when "school zone" is added to the criminal charges. In Texas, penalties for school zone violations vary by the districts. Houston drug possession lawyers must have an understanding and knowledge of defense strategies and expectations within the rules of the local jurisdiction.
Attorney Jed Silverman is an experienced Houston drug possession attorney with many years of criminal defense experience in courts throughout Texas. If you have been charged with possession of a controlled substance in a school zone, you are facing an increased penalty, including possible mandatory jail time. The Law Offices of Jed Silverman will investigate the circumstances of the charges thoroughly, looking for every option to punch a hole in the police evidence and prosecution's case. We aggressively work to having your charges dismissed or reduced to the lowest possible offense, often including dropping the school zone charge entirely.
Oftentimes, police trump up a drug possession charge by trying to claim the arrest was made in a school zone. We know the laws regarding school zone violations and we don't let them get away with increasing penalties for a crime that didn't occur.
Fight Your Charges With Our Houston Drug Possession Lawyer
Getting charged with any state or federal drug offense is a frightening time. Naturally, you may be wondering whether you will go to jail if you are convicted. In many first-offense cases, the prosecutor is more interested in making sure you get the help you need because putting you in jail for a possession charge isn't nearly as effective as getting you into a program that will help you avoid drugs in the future.
We use our experience and knowledge of the justice system, as well as diversion programs, to help you stay out of jail and keep a conviction off of your record.
Discuss your possession of drugs charges with a competent professional Houston drug possession lawyer - contact us at (713) 597-2221 today. "He handled my case with the utmost integrity."

Mr. Silverman made me feel comfortable the moment I met him. He took my case seriously and believed in me. I highly recommend him and his team.

- Mike Gonzales

"Continuously put my best interest first."

I worked with them from 2018 to 2022 on multiple cases and they were able to reach favorable outcomes for each of my cases.

- Michael Mancha

"This is the team to choose."

Both charges against me were dismissed and they kept me informed throughout the entire process. I will be forever grateful to Mr. Silverman and his entire staff.

- Fernando Bernal

"Jed and his team did an outstanding job."

The first day I met with Jed I felt I was in good hands. He talked with confidence made me feel at ease and conducted business like a true gentleman.

- Andre Williams

"This is the BEST team for you."

Not only will they fight for you, they will also care about your case. They truly exceeded our expectations and we are so grateful.

- Tamara Bluntson

"Great experience during a difficult time."

Fortunately, I was turned to Jed Law offices and since day one they have been involved and determined to help me.

- Victor Martinez

"On point, really know their job!"

The team was professional and courteous and quick to respond through every step of the process, which resulted in emotional comfort during a difficult time.

- Former Client

"There are no words for my admiration and appreciation to Mr. Silverman and his staff!"

He truly cares about his clients and I saw that in every way possible I had contact with him about my son's case.

- Lydia Reyes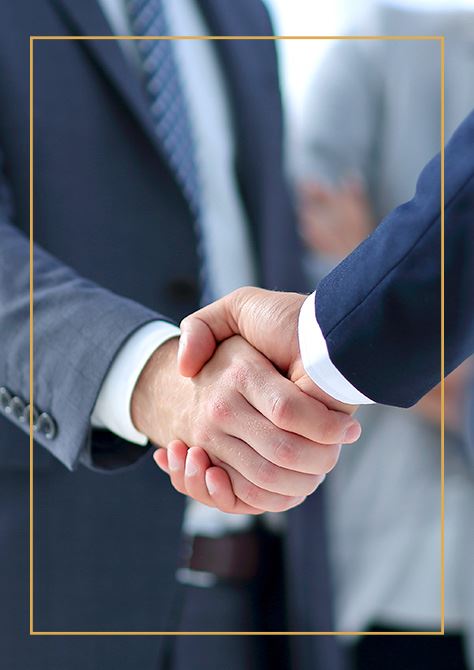 Notable Victories
Our criminal defense attorneys have a history of success.
Double Board Certified

Tom Rows is certified as both a Criminal Law Specialist and a Personal Injury Trial Law Specialist

Focused on Results

We will not hesitate to take on a complex case. We have the skills, resources, and tenacity you need.

Board Certified Criminal Law Specialist

Jed Silverman is one of only 10% of attorneys designated by the Texas State Board of Legal Specialization.