Identity Theft Attorney Houston, TX
Houston Identity Theft Laws
Identity theft carries severe penalties under Texas law. The penalties increase with the number of items of personal information obtained or possessed by the defendant. Identity theft is often charged along with other offenses such as check forgery, credit card fraud, cybercrimes, mail and wire fraud, and counterfeiting. Because you can face separate penalties for each offense, it is critical you work with an experienced Houston identity theft defense attorney early in the case.
Depending on the specifics of your case, a conviction for identity theft can include a fine and a multiyear prison sentence. Your attorney must have experience with fraud, financial crimes and cybercrime cases at the state and federal levels.
Attorney Jed Silverman has more than 20 years of experience defending people charged with identity theft, fraud, and other serious crimes.
For a free consultation with a Houston identity theft lawyer, please call (713) 597-2221.
Texas Identity Theft Laws
Under the Texas Penal Code, an individual commits identity theft when they obtain, use or possess an item of identifying information that belongs to another person, with the intent to defraud or harm another person. Identifying information is defined in the law to include such things as names and dates of birth, social security numbers, bank account numbers and ATM PINs.
Merely possessing another person's identifying information is not in itself identity theft; there must also be the intent to use that information to harm or defraud. Such intent is presumed if the defendant is in possession of identifying information belonging to three or more people.
It does not matter if the person whose identifying information was taken is living or dead. If the identifying information belongs to a person under the age of 18, the fact they consented to give it to you is not in itself a defense to an identity theft charge, although it might show the absence of the necessary intent to harm or defraud.
Charges Often Associated With Identity Theft in TX
Identity theft cases may be aggressively prosecuted by state and federal law enforcement agencies. If the case includes charges of counterfeiting or forgery of identification documents, the FBI, Secret Service and Department of Homeland Security may be involved in the investigation. These agencies have nearly limitless resources at their disposal. You need an Houston identity theft defense attorney who knows how to counteract their tactics.
Using the Internet for criminal transmission of images or content is considered wire fraud, which is a federal crime. Identity theft offenses will likely include federal charges when they involve wire fraud and cybercrimes such as phishing, hacking, fraudulent e-mails and fraudulent websites.
Credit card fraud and check fraud charges often include identity theft as well. Individuals who use other people's Medicare or Medicaid cards may also be charged with identity theft in addition to fraud.
Trust Accomplished Identity Theft Defense Lawyers in Houston
The Law Offices of Jed Silverman is backed by decades of combined legal experience and a long record of proven case results. If you or someone you love has been charged with identity or another related offense, take action to begin your case and contact our firm today at (713) 597-2221 for a FREE case review!
We Build Trust
Our Past Clients Share Their Experience
"He handled my case with the utmost integrity."

Mr. Silverman made me feel comfortable the moment I met him. He took my case seriously and believed in me. I highly recommend him and his team.

- Mike Gonzales

"Continuously put my best interest first."

I worked with them from 2018 to 2022 on multiple cases and they were able to reach favorable outcomes for each of my cases.

- Michael Mancha

"This is the team to choose."

Both charges against me were dismissed and they kept me informed throughout the entire process. I will be forever grateful to Mr. Silverman and his entire staff.

- Fernando Bernal

"Jed and his team did an outstanding job."

The first day I met with Jed I felt I was in good hands. He talked with confidence made me feel at ease and conducted business like a true gentleman.

- Andre Williams

"This is the BEST team for you."

Not only will they fight for you, they will also care about your case. They truly exceeded our expectations and we are so grateful.

- Tamara Bluntson

"Great experience during a difficult time."

Fortunately, I was turned to Jed Law offices and since day one they have been involved and determined to help me.

- Victor Martinez

"On point, really know their job!"

The team was professional and courteous and quick to respond through every step of the process, which resulted in emotional comfort during a difficult time.

- Former Client

"There are no words for my admiration and appreciation to Mr. Silverman and his staff!"

He truly cares about his clients and I saw that in every way possible I had contact with him about my son's case.

- Lydia Reyes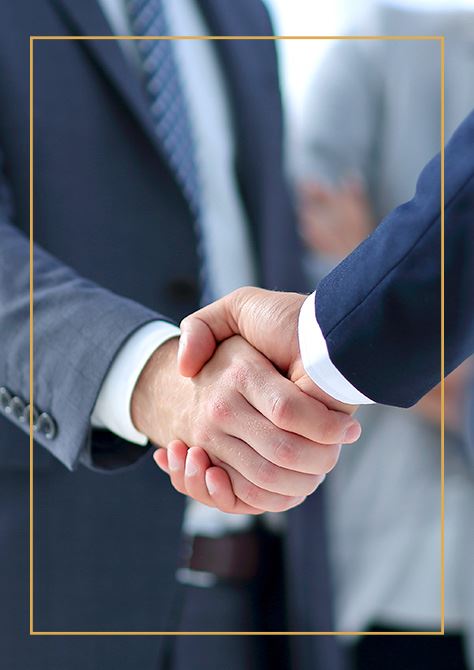 Have an Award-Winning Team on Your Side