Dancers, Strippers & Escorts
Houston Escort Defense Attorney
Defense for Criminal Charges Involving Escorts, Dancers, Strippers & Massage Therapists
In the state of Texas, engaging in or soliciting sexual conduct for a fee is illegal (Texas Penal Code 43.02). This charge can range in severity from a Class A misdemeanor to a felony of the second degree. The city of Houston also has its own municipal codes governing the conduct of "sexually oriented businesses." If you were criminally charged for prostitution in connection to an escort service, strip club, or massage parlor, or you are facing a sexually oriented business violation, you are entitled to a defense and a fair trial.
The Law Offices of Jed Silverman provides experienced sex crime defense representation to sexually oriented business owners, strippers, exotic dancers, escorts and massage therapists, as well as patrons of those establishments We work hard to protect your rights from overzealous police officers and prosecutors.
For a free consultation with a Houston escort defense attorney, please call our offices today at (713) 597-2221.
Houston's Sexually Oriented Business Law: Chapter 28, Article VIII
Entertainers, dancers and strippers and other individuals who own or work in a sexually oriented business are required to abide by Houston Municipal Codes Chapter 28, Article VIII[1]. Any violation or perceived violation of these rules may result in an arrest.
According to Sec. 28-258. - Conduct of employees:
Three-foot rule violations: It is a violation of Houston's municipal code for any entertainer to approach closer than three feet to any customer while engaging in entertainment, while engaging in a sexual activity, or exposing a "specified anatomical area."
Touching a customer: It is against the law for an entertainer to touch the clothing of a customer while engaging in a sexual activity, or exposing a "specified anatomical area."
Separate areas: It is unlawful for an employee to engage in a sexual activity, engage in entertainment, or to expose a "specified anatomical area" in a location where the entry is blocked or obscured by a door, curtain, or other barrier that separates the space from the rest of the establishment.
According to Sec. 243.010(b) of the Local Government Code[2], an offense under this subsection is a Class A misdemeanor. Permits that allow sexually oriented businesses to lawfully operate may also be revoked or suspended for violations.
Is Escorting Legal in Texas?
In Texas, escorting generally refers to a service where a person, known as an escort, accompanies someone to various social or public events. The role of an escort is typically to provide companionship, conversation, and social engagement to the client. Escorts are often hired to attend parties, dinners, business functions, or other social gatherings where their presence is desired.
Keep in mind, escorting is exclusively involves the provision of companionship and social interaction, rather than explicitly offering or engaging in sexual services for money. It is important to note that escorting does not necessarily imply or include the exchange of sexual services.
Therefore, the act of escorting itself is not illegal in Texas. On the other hand, engaging in or facilitating prostitution, which involves the exchange of sexual services for money, is against the law in Texas.
Entrapment Defense in Texas
Because "stings" are common in industries such as escort services, strip clubs, and even massage parlors, entrapment is a commonly used defense against prostitution, solicitation, and related charges.
According to the Department of Justice,
Entrapment is a complete defense to a criminal charge, on the theory that "Government agents may not originate a criminal design, implant in an innocent person's mind the disposition to commit a criminal act, and then induce commission of the crime so that the Government may prosecute." Jacobson v. United States, 503 U.S. 540, 548 (1992). A valid entrapment defense has two related elements: (1) government inducement of the crime, and (2) the defendant's lack of predisposition to engage in the criminal conduct. Mathews v. United States, 485 U.S. 58, 63 (1988). Of the two elements, predisposition is by far the more important.
Contact Our Houston Escort Defense Lawyers
If you were arrested or are under investigation for a violation of Houston's sexually oriented business laws or Texas' prostitution laws, we encourage you to get in touch with our firm as soon as possible.
We can provide the tough defense you need to combat these serious offenses! Contact our Houston escort defense lawyers at (713) 597-2221.
We Build Trust
Our Past Clients Share Their Experience
"He handled my case with the utmost integrity."

Mr. Silverman made me feel comfortable the moment I met him. He took my case seriously and believed in me. I highly recommend him and his team.

- Mike Gonzales

"Continuously put my best interest first."

I worked with them from 2018 to 2022 on multiple cases and they were able to reach favorable outcomes for each of my cases.

- Michael Mancha

"This is the team to choose."

Both charges against me were dismissed and they kept me informed throughout the entire process. I will be forever grateful to Mr. Silverman and his entire staff.

- Fernando Bernal

"Jed and his team did an outstanding job."

The first day I met with Jed I felt I was in good hands. He talked with confidence made me feel at ease and conducted business like a true gentleman.

- Andre Williams

"This is the BEST team for you."

Not only will they fight for you, they will also care about your case. They truly exceeded our expectations and we are so grateful.

- Tamara Bluntson

"Great experience during a difficult time."

Fortunately, I was turned to Jed Law offices and since day one they have been involved and determined to help me.

- Victor Martinez

"On point, really know their job!"

The team was professional and courteous and quick to respond through every step of the process, which resulted in emotional comfort during a difficult time.

- Former Client

"There are no words for my admiration and appreciation to Mr. Silverman and his staff!"

He truly cares about his clients and I saw that in every way possible I had contact with him about my son's case.

- Lydia Reyes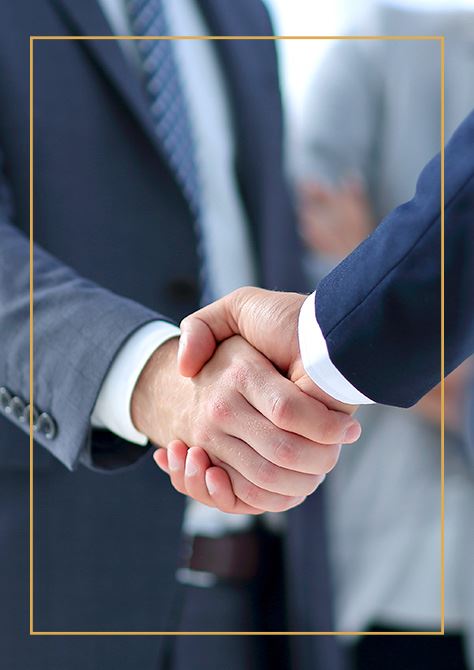 Have an Award-Winning Team on Your Side