Houston Public Lewdness Defense Lawyer
What Is Public Lewdness?
In Texas, public lewdness is the offense of knowingly engaging in sexual acts in a public place. This includes intercourse, deviate intercourse, sexual contact, and bestiality conducted in public view. If you are facing this Class A misdemeanor, please contact The Law Offices of Jed Silverman for tough defense with our Houston public lewdness defense lawyers.
Public Lewdness in Texas Law
The Texas law concerning public lewdness is Sec. 21.07 of the penal code:
Sec. 21.07. PUBLIC LEWDNESS. (a) A person commits an offense if he knowingly engages in any of the following acts in a public place or, if not in a public place, he is reckless about whether another is present who will be offended or alarmed by his: (1) act of sexual intercourse; (2) act of deviate sexual intercourse; (3) act of sexual contact; or (4) act involving contact between the person's mouth or genitals and the anus or genitals of an animal or fowl. (b) An offense under this section is a Class A misdemeanor.
Do I Have to Register as a Sex Offender for Public Lewdness?
Public lewdness, per Article 62.001(5) of the Code of Criminal Procedure, is not a "reportable conviction or adjudication." This means that anyone convicted of public lewdness is not required to register as a sex offender.
Texas Penalties for Class A Misdemeanors
In Texas, public lewdness is a Class A misdemeanor. Sec. 12.21[1] requires that any individual found guilty of a Class A misdemeanor be punished by:
$4,000 fine;
Up to one year in jail; OR
Both the fine and jail time.
Public Lewdness vs. Indecent Exposure in Texas
Although sometimes used interchangeably, public lewdness and indecent exposure are actually separate criminal offenses in Texas. Texas' indecent exposure law is contained in Texas Penal Code Sec. 21.08[2]. The main difference is in the intent. With public lewdness, knowingly engaging in sexual contact in public is criminalized, whereas with indecent exposure, the criminal act is to expose genitals with the intent to arouse or gratify. The two are similar in that they both involve a "reckless disregard about whether another is present who will be offended or alarmed." Indecent exposure is also charged differently than public lewdness – it is a Class B misdemeanor, rather than a Class A misdemeanor.
Get Tough Defense – Call The Law Offices of Jed Silverman in Houston!
Faced with a public lewdness charge? Attorney Jed Silverman is among just 10% of Texas lawyers who is Board Certified as a Specialist in Criminal Law by the Texas Board of Legal Specialization. He was also chosen by his peers to the list of Texas Super Lawyers® every year from 2006-2014.
Get in touch with our experienced Houston public lewdness defense attorneys today at (713) 597-2221 for the tough defense you need!
Resources
We Build Trust
Our Past Clients Share Their Experience
"He handled my case with the utmost integrity."

Mr. Silverman made me feel comfortable the moment I met him. He took my case seriously and believed in me. I highly recommend him and his team.

- Mike Gonzales

"Continuously put my best interest first."

I worked with them from 2018 to 2022 on multiple cases and they were able to reach favorable outcomes for each of my cases.

- Michael Mancha

"This is the team to choose."

Both charges against me were dismissed and they kept me informed throughout the entire process. I will be forever grateful to Mr. Silverman and his entire staff.

- Fernando Bernal

"Jed and his team did an outstanding job."

The first day I met with Jed I felt I was in good hands. He talked with confidence made me feel at ease and conducted business like a true gentleman.

- Andre Williams

"This is the BEST team for you."

Not only will they fight for you, they will also care about your case. They truly exceeded our expectations and we are so grateful.

- Tamara Bluntson

"Great experience during a difficult time."

Fortunately, I was turned to Jed Law offices and since day one they have been involved and determined to help me.

- Victor Martinez

"On point, really know their job!"

The team was professional and courteous and quick to respond through every step of the process, which resulted in emotional comfort during a difficult time.

- Former Client

"There are no words for my admiration and appreciation to Mr. Silverman and his staff!"

He truly cares about his clients and I saw that in every way possible I had contact with him about my son's case.

- Lydia Reyes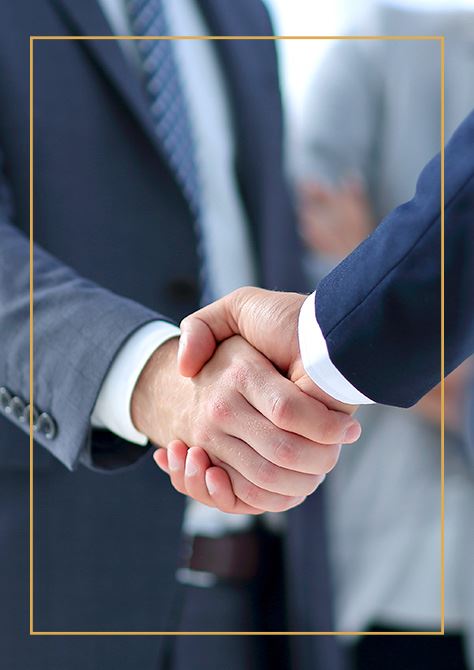 Have an Award-Winning Team on Your Side