Houston Title IX Defense Lawyer
Representation for Title IX False Accusations in Texas
As a college student in Texas, being accused of sexual misconduct can result in a Title IX investigation. If you are found in violation of this federal law, you could be suspended or expelled from the university, jeopardizing your ability to graduate, attend graduate school, and enter your desired career field. Unfortunately, many students have faced false accusations and the unfair Title IX procedures have led to the denial of their basic legal right to due process. That is why it is imperative to hire an experienced Houston Title IX defense lawyer to fight for you throughout the legal process.
If you or your child has been accused of a campus-related sex crime in the Houston area, The Law Offices of Jed Silverman can do our best to provide an effective and personalized legal defense to help you avoid serious penalties and clear your name. With more than 20 years specifically handling Title IX cases throughout Texas, our legal team can investigate your case, gather supportive evidence, and develop a strong defense strategy to obtain the most favorable outcome.
Call (713) 597-2221 to discuss your case with our Houston Title IX defense attorney today.
College Students We Represent for Title IX Cases in TX
Our Houston Title IX defense lawyers can assist students from the following universities:
University of Houston
University of Houston-Downtown
University of Houston-Clear Lake
Rice University
Texas Southern University
University of St. Thomas
Houston Baptist University
Texas A&M
Other colleges in the surrounding area
About Title IX Investigations in Texas
Title IX was originally used to increase opportunities for women to participate in collegiate sports; however, Title IX complaints have been used in recent years to punish students who are accused of sexual assault, sexual harassment, stalking, and other forms of misconduct. If a college or university becomes aware of a campus-related sex crime and ignores it, they risk being held legally responsible in court and liable for damages.
Since failure to comply with the Title IX statute can result in the loss of federal funding, institutions have been more overly compliant by giving more attention to the rights of alleged victims, while disregarding the rights of accused students. It is possible for school officials to deny the accused access to the complaint, the identities of witnesses, or other evidence—and even forbid them from cross-examining complainants and witnesses.
When it comes to Title IX investigation procedures, they generally start with a fact-finding investigation conducted by the institution. Next, a hearing is held to determine if sexual misconduct did occur. Since this is an administrative process, rather than a criminal justice process, an accused student won't face jail or prison time. Instead, he/she will face academic-related penalties if deemed guilty.
Help With Title IV Investigations in TX
Since colleges or universities can deny an accused student's rights, our Houston Title IX defense attorney is committed to holding higher education institutions accountable for any missteps in the legal process and ensure they do not deviate from the federal guidelines they're supposed to follow. Do not hesitate to let our firm protect your rights, reputation, and future.
Contact us today by calling (713) 597-2221 to learn more about your legal options from our Houston Title IX defense lawyers.
We Build Trust
Our Past Clients Share Their Experience
"He handled my case with the utmost integrity."

Mr. Silverman made me feel comfortable the moment I met him. He took my case seriously and believed in me. I highly recommend him and his team.

- Mike Gonzales

"Continuously put my best interest first."

I worked with them from 2018 to 2022 on multiple cases and they were able to reach favorable outcomes for each of my cases.

- Michael Mancha

"This is the team to choose."

Both charges against me were dismissed and they kept me informed throughout the entire process. I will be forever grateful to Mr. Silverman and his entire staff.

- Fernando Bernal

"Jed and his team did an outstanding job."

The first day I met with Jed I felt I was in good hands. He talked with confidence made me feel at ease and conducted business like a true gentleman.

- Andre Williams

"This is the BEST team for you."

Not only will they fight for you, they will also care about your case. They truly exceeded our expectations and we are so grateful.

- Tamara Bluntson

"Great experience during a difficult time."

Fortunately, I was turned to Jed Law offices and since day one they have been involved and determined to help me.

- Victor Martinez

"On point, really know their job!"

The team was professional and courteous and quick to respond through every step of the process, which resulted in emotional comfort during a difficult time.

- Former Client

"There are no words for my admiration and appreciation to Mr. Silverman and his staff!"

He truly cares about his clients and I saw that in every way possible I had contact with him about my son's case.

- Lydia Reyes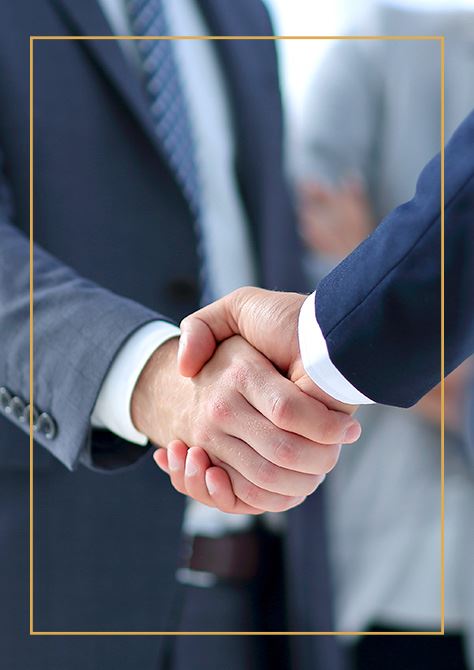 Have an Award-Winning Team on Your Side