Houston, Texas Theft Attorney
Arrested for a Theft Crime in Harris County, TX?
When faced with criminal charges or even informal allegations involving theft, it may be difficult to know what to do or where to turn. Theft charges and other crimes related to the taking of another person's property can be penalized in Texas with jail time and other significant punishments.
Instead of agreeing to police questioning or a search without fully understanding your rights, immediately involve a Houston theft attorney from our firm and experience the difference of having a strong advocate for your interests. At The Law Offices of Jed Silverman, we believe in educating our clients and we take an aggressive stance against criminal charges in order to provide the greatest opportunity at a swift and beneficial case resolution.
If you are facing charges of theft, discuss your case with our Houston theft lawyers today! Call us at (713) 597-2221.
Texas Penal Code §31.03: Theft
There are different types of theft, which may be charged as misdemeanors or felonies with widely varied penalties. Unauthorized use of a vehicle, for example, is a state jail felony (Texas Penal Code § 31.07). Possessing, creating, or distributing tools used to commit retail theft is a misdemeanor offense (Texas Penal Code § 31.15). Organized retail theft can be charged as a first-degree felony with extreme penalties (Texas Penal Code § 31.16).
The general offense of theft is covered in Texas Penal Code § 31.03 and encompasses shoplifting, theft from a person, theft by false pretext, embezzling, extortion, receiving or concealing stolen property, check fraud, and similar acts.
Texas Theft Penalties
These offenses are classified as misdemeanors or felonies based on the value of property involved:
Class C Misdemeanor: less than $50
Class B Misdemeanor: $50 to less than $500
Class A Misdemeanor: $500 to less than $1,500
State Jail Felony: $1,500 to less than $20,000
Third Degree Felony: $20,000 to less than $100,000
Second Degree Felony: $100,000 to less than $200,000
First Degree Felony: $200,000 or more
Shoplifting Cases in TX
The charges for shoplifting can also be increased to the next highest level if the individual deactivated a store theft alarm or used a shielding device, such as a shopping bag lined with foil or metal, to prevent detection by a theft alarm. Charges can also be increased if the individual used any device to remove a store security tag from an item.
In shoplifting cases, prosecutors often rely on the testimony of store employees who claim to have witnessed the alleged theft. In some cases, however, overzealous store employees can misinterpret innocent behavior. On cross-examination defense counsel can sometimes demonstrate the store employees did not have a clear view of what occurred.
In other shoplifting cases, an individual may accidentally leave a store without paying for an item. In that situation, the necessary element of criminal intent is missing and the charges should be dismissed.
Defense for Theft Charges in Houston, TX
Not every allegation of theft or stealing is warranted. In some cases, individuals erroneously report crimes based on the taking of property when, in fact, no crime was actually committed. Additionally, in some situations a prosecutor's case of alleged theft may not fully meet all of the required elements of the charge under the state's law. When a prosecutor fails to make his case or when a party has a defense to a theft-based crime, the individual facing the charge or charges may be exonerated by the criminal court.
No matter the type of theft-related offense, aggressive defense counsel is a must if you are to have the best opportunity at a positive case result. At The Law Offices of Jed Silverman, we represent clients in Houston and throughout Harris County in the face of all theft crime charges. We can handle cases involving non-violent and violent theft crimes ranging from petty theft to robbery. Find out how our Houston theft lawyers can defend your constitutional rights.
Contact us at (713) 597-2221 for a confidential consultation.
We Build Trust
Our Past Clients Share Their Experience
"He handled my case with the utmost integrity."

Mr. Silverman made me feel comfortable the moment I met him. He took my case seriously and believed in me. I highly recommend him and his team.

- Mike Gonzales

"Continuously put my best interest first."

I worked with them from 2018 to 2022 on multiple cases and they were able to reach favorable outcomes for each of my cases.

- Michael Mancha

"This is the team to choose."

Both charges against me were dismissed and they kept me informed throughout the entire process. I will be forever grateful to Mr. Silverman and his entire staff.

- Fernando Bernal

"Jed and his team did an outstanding job."

The first day I met with Jed I felt I was in good hands. He talked with confidence made me feel at ease and conducted business like a true gentleman.

- Andre Williams

"This is the BEST team for you."

Not only will they fight for you, they will also care about your case. They truly exceeded our expectations and we are so grateful.

- Tamara Bluntson

"Great experience during a difficult time."

Fortunately, I was turned to Jed Law offices and since day one they have been involved and determined to help me.

- Victor Martinez

"On point, really know their job!"

The team was professional and courteous and quick to respond through every step of the process, which resulted in emotional comfort during a difficult time.

- Former Client

"There are no words for my admiration and appreciation to Mr. Silverman and his staff!"

He truly cares about his clients and I saw that in every way possible I had contact with him about my son's case.

- Lydia Reyes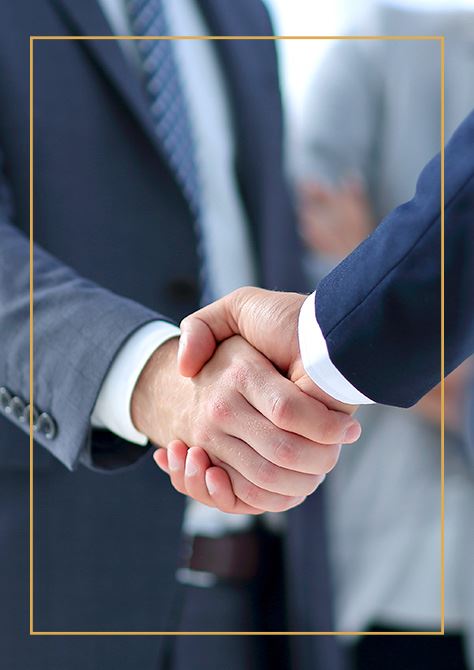 Have an Award-Winning Team on Your Side