Houston Child Sexual Abuse Defense Attorney
Houston Sex Crime Attorneys With Decades of Experience
Your freedom, your future, and your family are at stake if you have been arrested or are facing criminal charges of abuse against a child. Your peers, employer and family members may judge you harshly even if your charges are dismissed. You may also lose access to your own children.
Do not wait to see what develops with your case, and do not speak to the police or any investigators before speaking to an experienced Houston child sexual abuse defense attorney. A conviction for a sex crime can lead to a lengthy jail sentence, far from those you love.
At the Law Offices of Jed Silverman in Houston, we strive to provide with the strongest defense possible. We represent hundreds of clients every year throughout the state, and we understand the struggles you now face. Accusations of child sex abuse create highly charged emotional responses from everyone around you, which can lead to unfair treatment by the media and prosecutors. We can aggressively defend you at every stage of the legal process, aiming for a dismissal, an acceptable plea agreement to a lesser charge, or an acquittal of the charges you face.
Texas Penal Code §21.02: Continuous Sexual Abuse of Young Child/Children
Child sexual abuse[1], also referred to as "child molestation," involves committing two or more acts of sexual abuse against one or more victims during a period of 30 days or longer.
For the purpose of this statute, "acts of sexual abuse" can include:
Continuous sexual abuse of young children is considered a "sexually violent offense" worthy of lifetime sex offender registration upon discharge from state supervision (i.e. incarceration, parole, or community supervision). Continuous sexual abuse of young children is a felony of the first degree, punishable by up to life in prison.
Challenging Child Molestation Charges in Texas
Child molester - those two simple words have tremendous power. The mere allegation of child molestation could cost you your job, your reputation in the community, and so much more. At The Law Offices of Jed Silverman, we understand that everything you hold dear is on the line if you have been accused of child molestation. Of course, you already know what is at stake if you are visiting this site.
We are driven advocates for our clients. We believe in the concept of innocent unless proven guilty. We know that justice can be trampled when a rush to justice occurs. When retained to handle your case, we will stand on your behalf and hold the prosecution to its burden of proof. We will do everything in our power to make sure that rumors, innuendo, hearsay, false allegations and personal vendettas do not determine your future.
Contact Us Today
Our founding attorney, Jed Silverman, has been defending the rights of the criminally accused for more than 20 years. He has defended many clients who have been accused of child molestation.
He has learned many things during his years of practice:
False allegations are more common than people think
Many false allegations arise in the context of divorce and custody battles
Children do make false allegations in some cases
Young children may be coached or manipulated into thinking they were molested
Innocent touching can be confused for inappropriate touching in some cases
Ready to discuss your legal rights? Contact our Houston sexual abuse defense lawyers today at (713) 597-2221.
Resources
We Build Trust
Our Past Clients Share Their Experience
"He handled my case with the utmost integrity."

Mr. Silverman made me feel comfortable the moment I met him. He took my case seriously and believed in me. I highly recommend him and his team.

- Mike Gonzales

"Continuously put my best interest first."

I worked with them from 2018 to 2022 on multiple cases and they were able to reach favorable outcomes for each of my cases.

- Michael Mancha

"This is the team to choose."

Both charges against me were dismissed and they kept me informed throughout the entire process. I will be forever grateful to Mr. Silverman and his entire staff.

- Fernando Bernal

"Jed and his team did an outstanding job."

The first day I met with Jed I felt I was in good hands. He talked with confidence made me feel at ease and conducted business like a true gentleman.

- Andre Williams

"This is the BEST team for you."

Not only will they fight for you, they will also care about your case. They truly exceeded our expectations and we are so grateful.

- Tamara Bluntson

"Great experience during a difficult time."

Fortunately, I was turned to Jed Law offices and since day one they have been involved and determined to help me.

- Victor Martinez

"On point, really know their job!"

The team was professional and courteous and quick to respond through every step of the process, which resulted in emotional comfort during a difficult time.

- Former Client

"There are no words for my admiration and appreciation to Mr. Silverman and his staff!"

He truly cares about his clients and I saw that in every way possible I had contact with him about my son's case.

- Lydia Reyes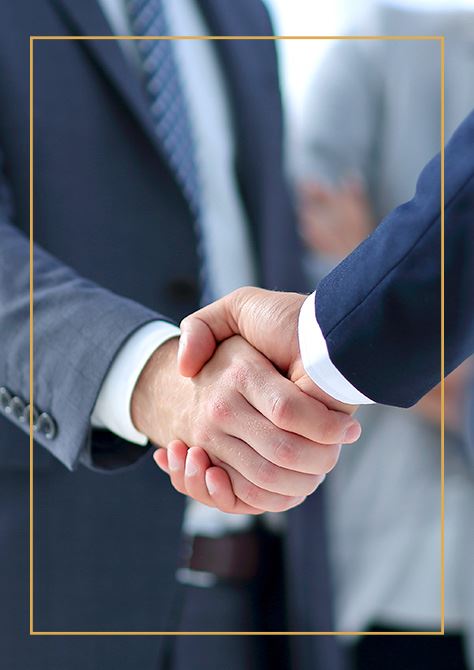 Have an Award-Winning Team on Your Side