Campus Sexual Assault Attorney in Houston, Texas
Houston Sex Crime Defense Lawyer
Law enforcement officers deal daily with allegations of sex crimes on college campuses. Because of the prevalence of such crimes, and the impact of such crimes on victims, deterring such crimes is a top priority of the Texas legislature, law enforcement officers and prosecutors.
If you have been charged with a campus sex crime, you are facing a system that is bound and determined to treat you very harshly. While the criminal penalties that you face are very serious, they are just one of the many hurdles that you now face. Your academic standing, your opportunity to go to a graduate school, and even your community standing are all at risk. You may face the prospect of sex offender registration.
Protect your rights by contacting our Houston campus sexual assault lawyers at The Law Offices of Jed Silverman. We will aggressively defense your rights.
We defend clients against a wide range of campus sex crimes, including:
Rape Reports at Texas Colleges and Universities
The Washington Post conducted an analysis[1] of U.S. Department of Education data from 2014 to find the top colleges and universities in the U.S. for sexual assault reports.
While no Texas colleges made the top 10, data is still available for those schools.
University of Texas at Austin – 17 reports
University of North Texas – 12 reports
University of Houston – 10 reports
Texas Christian University 9 reports
Rice University – 8 reports
Trinity University – 7 reports
Southern Methodist University – 6 reports
Texas A&M University, College Station – 6 reports
Other Texas colleges and universities, such as Angelo State University, Baylor, and Texas State all had five reports or less.
Title IX Hearings & Due Process Rights
Collegiate attention on Title IX rights[2] has been burgeoning in recent years. Title IX simply means equal protection under the law. While equal protection sounds promising, Title IX hearings on campus take place outside of the criminal justice system and can therefore put accused students at risk of losing their due process rights – the right to fair treatment through the normal avenues of the judicial system. Whether you are facing sexual assault charges in a normal court of law or you have an upcoming Title IX hearing, The Law Offices of Jed Silverman is here to help.
College Sexual Assault Policies
The law requires higher learning institutions to disclose information about sexual crimes on campus (Student Right-to-Know and Campus Security Act) and develop policies to prevent assault (Campus Sexual Assault Victims' Bill of Rights), but specifies are lacking. In many cases, campus sexual assault policies vary from school to school. Criminal sexual assault charges are outlined in Texas Penal Code Sec. 22.011.[3], but the definition of assault handled in Title IX hearings is much looser are varied.
Campus Sexual Assault Statistics
Women aged 18-21 are four times likelier to be sexually assaulted than any other group[4].
Up to 25% of college women have reported being sexual assaulted at least once[5].
According to research ("Sexual Assault on Campus" by Karjane, Fisher, and Cullen), only five percent of campus sexual assault are reported officially.
Statistics like these can sway courts and Title IX officers in the accuser's favor, putting the accused's presumed innocence at risk. Regardless of statistics or nature of the accusations, every individual is entitled not only to equal protection under the law, but to presumption of innocence and due process through the judicial system.
Challenging Allegations of College Campus Sex Offenses
Attorney Jed Silverman has been fighting on behalf of the criminally accused for more than 14 years. He is a skilled trial lawyer who believes strongly that each of his clients has a right to a zealous defense. He has considerable experience defending clients, including college students against sex crimes charges. You can rely on Jed Silverman for a strong defense.
Contact our Houston campus sexual assault attorneys now at (713) 597-2221 to talk about your case.
Resources
We Build Trust
Our Past Clients Share Their Experience
"He handled my case with the utmost integrity."

Mr. Silverman made me feel comfortable the moment I met him. He took my case seriously and believed in me. I highly recommend him and his team.

- Mike Gonzales

"Continuously put my best interest first."

I worked with them from 2018 to 2022 on multiple cases and they were able to reach favorable outcomes for each of my cases.

- Michael Mancha

"This is the team to choose."

Both charges against me were dismissed and they kept me informed throughout the entire process. I will be forever grateful to Mr. Silverman and his entire staff.

- Fernando Bernal

"Jed and his team did an outstanding job."

The first day I met with Jed I felt I was in good hands. He talked with confidence made me feel at ease and conducted business like a true gentleman.

- Andre Williams

"This is the BEST team for you."

Not only will they fight for you, they will also care about your case. They truly exceeded our expectations and we are so grateful.

- Tamara Bluntson

"Great experience during a difficult time."

Fortunately, I was turned to Jed Law offices and since day one they have been involved and determined to help me.

- Victor Martinez

"On point, really know their job!"

The team was professional and courteous and quick to respond through every step of the process, which resulted in emotional comfort during a difficult time.

- Former Client

"There are no words for my admiration and appreciation to Mr. Silverman and his staff!"

He truly cares about his clients and I saw that in every way possible I had contact with him about my son's case.

- Lydia Reyes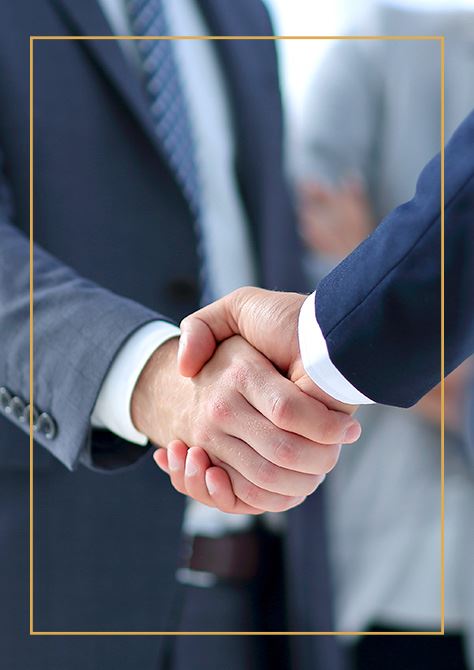 Have an Award-Winning Team on Your Side