Houston Alien Smuggling Lawyers
Penalty for Smuggling Illegal Aliens
Alien smuggling is a serious problem in Texas and other border states, including Arizona and California. Immigration crime charges may be brought against those people who assist non-citizens who lack visas or permanent residency documentation in crossing the border illegally in any way, such as:
Conspiring to smuggle aliens into the United States
Transporting illegal aliens
Facilitating illegal border crossing by undocumented aliens
Harboring illegal aliens
Encouraging or inducing illegal immigration
Hiring undocumented aliens
Law enforcement of immigration crimes sometimes seems to follow political waves, with agencies becoming more vigorous in pursuit of offenders in response to a particular climate of public sentiment. Were you charged with alien smuggling after you unknowingly picked up a hitchhiker or after your truck, when crossing the border into Laredo or El Paso, was found to contain a hidden alien on top, underneath or hiding inside a camper compartment? If so, you need an experienced lawyer's vigorous representation beginning right away.
To request an initial consultation, call (713) 597-2221 so speak with our Houston alien smuggling defense attorneys.
Representing You Before the Government in Texas
Your legal situation is very serious in the face of these charges. Alien smuggling is a federal offense. Each charge against you is considered a felony, with potential consequences of up to 10 years in federal prison for each criminal charge. The Law Offices of Jed Silverman represents clients charged with alien smuggling and other immigration-related crimes in state and federal courts in Texas.
You need a confident, experienced Houston alien smuggling attorney to represent you before government entities, which may include one or more of the following:
Local law enforcement agents who arrested you
The U.S. Border Patrol
ICE (U.S. Immigration and Customs Enforcement)
The FBI (Federal Bureau of Investigation)
Local, state or federal courts
If you have been arrested or are under investigation for conspiracy to assist illegal border crossings, contact our Houston alien smuggling defense lawyers immediately at (713) 597-2221.
We Build Trust
Our Past Clients Share Their Experience
"He handled my case with the utmost integrity."

Mr. Silverman made me feel comfortable the moment I met him. He took my case seriously and believed in me. I highly recommend him and his team.

- Mike Gonzales

"Continuously put my best interest first."

I worked with them from 2018 to 2022 on multiple cases and they were able to reach favorable outcomes for each of my cases.

- Michael Mancha

"This is the team to choose."

Both charges against me were dismissed and they kept me informed throughout the entire process. I will be forever grateful to Mr. Silverman and his entire staff.

- Fernando Bernal

"Jed and his team did an outstanding job."

The first day I met with Jed I felt I was in good hands. He talked with confidence made me feel at ease and conducted business like a true gentleman.

- Andre Williams

"This is the BEST team for you."

Not only will they fight for you, they will also care about your case. They truly exceeded our expectations and we are so grateful.

- Tamara Bluntson

"Great experience during a difficult time."

Fortunately, I was turned to Jed Law offices and since day one they have been involved and determined to help me.

- Victor Martinez

"On point, really know their job!"

The team was professional and courteous and quick to respond through every step of the process, which resulted in emotional comfort during a difficult time.

- Former Client

"There are no words for my admiration and appreciation to Mr. Silverman and his staff!"

He truly cares about his clients and I saw that in every way possible I had contact with him about my son's case.

- Lydia Reyes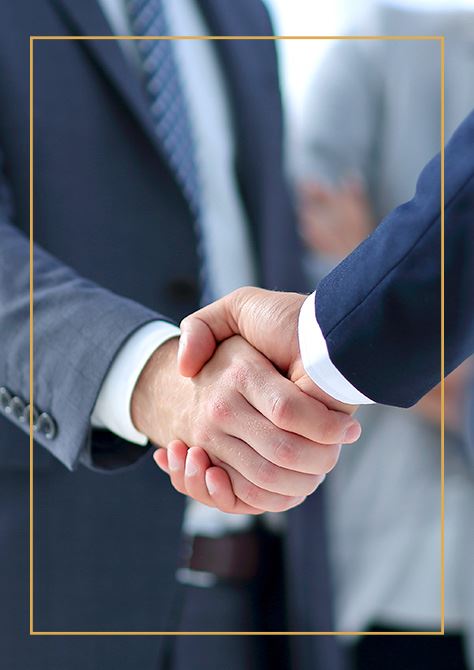 Have an Award-Winning Team on Your Side