White Collar Crime Lawyer Houston, TX
Defense for White Collar Criminal Cases in Texas
White collar crimes can be a complicated area of the law. As they include offenses that take place in businesses or through transactions, the understanding of exactly what is illegal can be difficult to define. At The Law Offices of Jed Silverman, our white collar crimes lawyer Houston, TX understands the challenges people face when accused of such acts. By scheduling a free consultation with our team, we can give you the information you need to make the best use of your legal options.
Schedule your free consultation with our Houston white collar crime attorneys by dialing (713) 597-2221 or contacting The Law Offices of Jed Silverman online.
What Is a White Collar Crime?
In most cases, these crimes involve the use of a business to conduct illegal activities. It generally refers to nonviolent theft crimes that involve some element of deception. Crimes like embezzlement, insurance fraud, tax fraud and forgery are considered white collar crimes. White collar crime accusations often arise in the workplace and involve individuals whose jobs involve handling money.
For example, if an executive uses business accounts to fund their personal vacations or luxury items, it may be charged as embezzlement. Some businesses misrepresent their earnings or property valuations to obtain a better tax or insurance rate.
Just as in any criminal case, a person accused of a white collar crime is not required to prove his or her innocence; it is the prosecution that must prove every element of the accusation beyond a reasonable doubt. One of the most important elements in any white collar crime case is intent. In many cases the defendant is guilty of no more than a good faith mistake.
In any case, The Law Offices of Jed Silverman can help you understand the law as it applies to your situation and build a strong case in your defense.
Common Types of White Collar Crimes
Our white collar crime attorneys in Houston, TX handle white collar crimes such as:
With some of these crimes, your accusers will be federal investigators who have been building a case for months or even years. In every situation, having an experienced, aggressive Houston white collar crime attorney on your side can help you avoid the loss of your rights and freedom.
Facing Charges for a White Collar Offense in TX?
Those facing white collar crime charges need an aggressive defense. At the Law Offices of Jed Silverman we understand how an individual accused of fraudulent activity can feel intimidated by overzealous police and prosecutors. Our Houston white collar crime lawyers conduct our own investigation of the allegations as soon as possible after the accusations are made, and look for flaws and inconsistencies in the prosecution's case. At trial, we use these inconsistencies to cast doubt on the prosecution's case. Even if the evidence of guilt is strong, in many cases it is possible to negotiate a significant reduction of the charges, especially if the accused individual has no prior criminal record.
Attorney Jed Silverman is a Board Certified Criminal Defense Specialist with a 10.0 Superb Avvo Rating. He was selected to Super Lawyers® and has handled thousands of cases, giving him the experience you need to challenge the allegations against you. No matter how serious your charges may be, you can count on our firm to use our knowledge of the law to protect your future.
Dial (713) 597-2221 to get started on a free consultation with our Houston white collar crime lawyers. "He handled my case with the utmost integrity."

Mr. Silverman made me feel comfortable the moment I met him. He took my case seriously and believed in me. I highly recommend him and his team.

- Mike Gonzales

"Continuously put my best interest first."

I worked with them from 2018 to 2022 on multiple cases and they were able to reach favorable outcomes for each of my cases.

- Michael Mancha

"This is the team to choose."

Both charges against me were dismissed and they kept me informed throughout the entire process. I will be forever grateful to Mr. Silverman and his entire staff.

- Fernando Bernal

"Jed and his team did an outstanding job."

The first day I met with Jed I felt I was in good hands. He talked with confidence made me feel at ease and conducted business like a true gentleman.

- Andre Williams

"This is the BEST team for you."

Not only will they fight for you, they will also care about your case. They truly exceeded our expectations and we are so grateful.

- Tamara Bluntson

"Great experience during a difficult time."

Fortunately, I was turned to Jed Law offices and since day one they have been involved and determined to help me.

- Victor Martinez

"On point, really know their job!"

The team was professional and courteous and quick to respond through every step of the process, which resulted in emotional comfort during a difficult time.

- Former Client

"There are no words for my admiration and appreciation to Mr. Silverman and his staff!"

He truly cares about his clients and I saw that in every way possible I had contact with him about my son's case.

- Lydia Reyes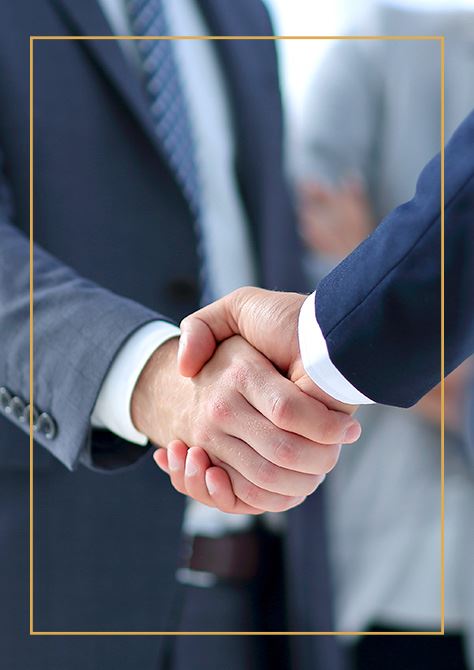 Notable Victories
Our criminal defense attorneys have a history of success.
Double Board Certified

Tom Rows is certified as both a Criminal Law Specialist and a Personal Injury Trial Law Specialist

Focused on Results

We will not hesitate to take on a complex case. We have the skills, resources, and tenacity you need.

Board Certified Criminal Law Specialist

Jed Silverman is one of only 10% of attorneys designated by the Texas State Board of Legal Specialization.