White Collar Crime Lawyer Houston, TX
Defense for White Collar Criminal Cases in Texas
White collar crimes can be a complicated area of the law. As they include offenses that take place in businesses or through transactions, the understanding of exactly what is illegal can be difficult to define. At The Law Offices of Jed Silverman, our white collar crimes lawyer Houston, TX understands the challenges people face when accused of such acts. By scheduling a free consultation with our firm, we can give you the information you need to make the best use of your legal options. Call today.
Schedule your free consultation now by dialing (713) 597-2221 or contacting The Law Offices of Jed Silverman online.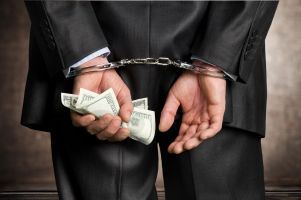 What Is a White Collar Crime?
In most cases, these crimes involve the use of a business to conduct illegal activities. For example, if an executive uses business accounts to fund their personal vacations or luxury items, it may be charged as embezzlement. Some businesses misrepresent their earnings or property valuations to obtain a better tax or insurance rate. In any case, The Law Offices of Jed Silverman can help you understand the law as it applies to your situation and build a strong case in your defense.
Common Types of White Collar Crimes
Our white collar crime attorneys in Houston, TX handle white collar crimes such as:
With some of these crimes, your accusers will be federal investigators who have been building a case for months or even years. In every situation, having an experienced, aggressive Houston white collar crime attorney on your side can help you avoid the loss of your rights and freedom.
Facing Charges for a White Collar Offense in TX?
Attorney Jed Silverman is a Board Certified Criminal Defense Specialist with a 10.0 Superb Avvo Rating. He was selected to Super Lawyers® and has handled thousands of cases, giving him the experience you need to challenge the allegations against you. No matter how serious your charges may be, you can count on our firm to use our knowledge of the law to protect your future.
Dial (713) 597-2221 to get started on a free consultation with our Houston white collar crime lawyers.
We Build Trust
Our Past Clients Share Their Experience
- Lydia Reyes

- Ricky Delatorre

- Rodman Almassi

- Client of Jed Silverman