Indecent Exposure Defense Attorney in Houston, TX
Harris County Indecent Exposure Case Guidance
For those facing indecent exposure charges in Houston, it is important to quickly and strategically seek the help of a reputable houston indecent exposure lawyer. These charges can carry severe penalties such as hefty fines, community service and registration as a sex offender.
Seeking legal assistance from an experienced and knowledgeable Houston indecent exposure lawyer can make all the difference when it comes to navigating through the criminal justice system, understanding your rights and defending yourself against the offense you are being charged with. A Houston indecent exposure attorney will guide you through every step of solving your legal problem and seek the best possible outcome for your case.
Call our Houston indecent exposure attorneys today at (713) 597-2221
Indecent Exposure: Sec. 21.08
In Texas, indecent exposure is a Class B misdemeanor, punishable by a fine up to $2,000, confinement in jail for up to 180 days, or both the fine and jail time. The Law Offices of Jed Silverman is here to provide the defense you need to protect your rights and your future. Our Houston indecent exposure defense lawyers provide consultations to anyone seeking defense representation for themselves or a loved one.
Texas' Indecent Exposure Law
According to Sec. 21.08. INDECENT EXPOSURE:
(a) A person commits an offense if he exposes his anus or any part of his genitals with intent to arouse or gratify the sexual desire of any person, and he is reckless about whether another is present who will be offended or alarmed by his act. (b) An offense under this section is a Class B misdemeanor.
Do I Have to Register as a Sex Offender for an Indecent Exposure Conviction?
Anyone convicted of indecent exposure on a first offense will not have to register as a sex offender, but per Article 62.001(5) of the Code of Criminal Procedure, the second violation of this kind can warrant registration unless the case results in a deferred adjudication.
What Is Deferred Adjudication?
According to the Texas Department of State Health Services[1], deferred adjudication is a legal proceeding in which the defendant enters a guilty or "no contest" plea, and the judge can defer further proceedings without having to enter an adjudication of guilt. The deferred proceedings initiates a period of community supervision for the defendant, which is similar to probation. If the defendant successfully completes the community supervision, the court can then (but is not required to) dismiss the crime that initiated the charges.
Contacting The Law Offices of Jed Silverman
We invite you to get in touch with a Houston indecent exposure defense lawyer at The Law Offices of Jed Silverman today so we can inform you of your legal rights and options. You are presumed innocent until proven guilty.
Let us protect your rights – call today at (713) 597-2221!
We Build Trust
Our Past Clients Share Their Experience
"He handled my case with the utmost integrity."

Mr. Silverman made me feel comfortable the moment I met him. He took my case seriously and believed in me. I highly recommend him and his team.

- Mike Gonzales

"Continuously put my best interest first."

I worked with them from 2018 to 2022 on multiple cases and they were able to reach favorable outcomes for each of my cases.

- Michael Mancha

"This is the team to choose."

Both charges against me were dismissed and they kept me informed throughout the entire process. I will be forever grateful to Mr. Silverman and his entire staff.

- Fernando Bernal

"Jed and his team did an outstanding job."

The first day I met with Jed I felt I was in good hands. He talked with confidence made me feel at ease and conducted business like a true gentleman.

- Andre Williams

"This is the BEST team for you."

Not only will they fight for you, they will also care about your case. They truly exceeded our expectations and we are so grateful.

- Tamara Bluntson

"Great experience during a difficult time."

Fortunately, I was turned to Jed Law offices and since day one they have been involved and determined to help me.

- Victor Martinez

"On point, really know their job!"

The team was professional and courteous and quick to respond through every step of the process, which resulted in emotional comfort during a difficult time.

- Former Client

"There are no words for my admiration and appreciation to Mr. Silverman and his staff!"

He truly cares about his clients and I saw that in every way possible I had contact with him about my son's case.

- Lydia Reyes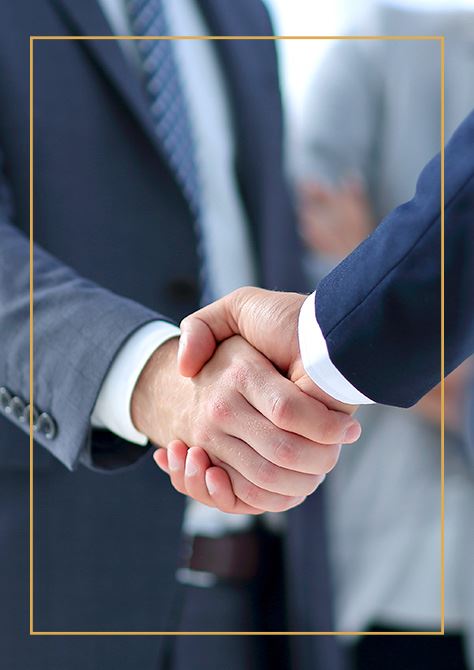 Have an Award-Winning Team on Your Side