If your criminal record has become a hindrance to your ability to find employment, obtain a loan, or apply for school, it may be time to consider speaking with an attorney about the possibility of clearing your name through an expunction. Also known as expungement, an expunction is a common term for a civil lawsuit seeking to clear a person's record of all state criminal charges.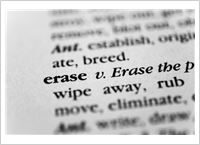 A person can seek expunction under the following circumstances:
Their case was dismissed by a judge before going to trial
The prosecution drops charges before going to trial
A jury returned a verdict of "not guilty" at the trial
An individual is able to overturn their conviction through a successful appeal
If an expunction is granted, a judge will order all records of your crime to be destroyed. While not all criminal charges are eligible for expunction, it is an option suitable for many first-time offenses. Those who are not eligible for expunction should speak with an attorney about other options, including pretrial diversion programs and non-disclosure orders. These options can result in a sealing of your record from public view. Speak with a Houston expunction lawyer at the Law Offices of Jed Silverman to discuss your specific case and learn which option may be right for you.
Established and respected within the area of criminal defense, Attorney Jed Silverman has achieved a perfect 10.0 Superb rating on Avvo and has been included in the Super Lawyers® list four years in a row. You can be confident in Jed Silverman's ability to advocate for your best interests and protect your future. For more information on expunctions, pre-trial diversion programs, and non-disclosure orders, please consult with an experienced Houston criminal defense attorney at the Law Offices of Jed Silverman today when you contact us.