Houston Field Sobriety Test Attorney
Helping Fight Against Failed Field Sobriety Tests in TX
When Harris County law enforcement officers pull over a driver on suspicion of drunk driving, they typically administer one or more field sobriety tests. The results can be used by the officer to establish probable cause for a DWI arrest, and as evidence in support of a conviction at trial.
If you were arrested for DWI and "failed" the breath test or field sobriety tests, your case is far from over. You have the opportunity to enlist the services of a Houston field sobriety test attorney who knows how to challenge these tests and secure a dismissal of DWI charges.
Our founding attorney, Jed Silverman, is a licensed standardized field sobriety test operator and has performed this test on hundreds of people across Texas. Jed Silverman understands that "standardized" is the key word here: people come in a myriad of shapes, sizes, and physical conditions; their mental and emotional states may vary from hour to hour. Executing a test that truly treats everyone the same does not necessarily provide an accurate measure of sobriety. This presents defense opportunities our team is adept at recognizing and using to our advantage.
Types of Field Sobriety Tests
There is a standard battery of three field sobriety tests which can be given. The administration of field sobriety tests, such as the one-leg stand, walk-and-turn or horizontal gaze nystagmus, are one of the methods used by police to gauge a driver's ability to operate a motor vehicle.
One-Leg Stand
The first is known as the walk-and-turn. In this test, the officer directs the suspect to walk a specified number of steps in a straight line, heel-to-toe, and then turn on one foot and walk back along the same straight line. The officer will note whether the suspect steps out of line, fails to keep heels to toes, stops to maintain balance, or uses their arms to stay balanced. Any of these is considered a sign of impairment.
Walk-and-Turn
The second test is known as the one-leg-stand, which is exactly what it sounds like. The suspect is told to lift one foot off the ground while counting, for a period of about 30 seconds. Hopping to keep balanced, swaying or using arms for balance, or putting the foot down are considered indicators of impairment.
Horizontal Gaze Nystagmus
The third test is the horizontal gaze nystagmus. In this test the officer asks the suspect to follow a flashlight or pen with their eyes as the officer moves it horizontally. An impaired person will often experience an involuntary jerking of the eyes while doing this, and may have trouble tracking the moving object evenly.
What Factors Can Influence Field Sobriety Test Results?
There are two major problems with the standard field sobriety tests. First, they depend heavily on the subjective observations of the arresting officer.
Second, they fail to take into account other factors that can affect a suspect's ability to perform the tests:
Fatigue
Fear
Mental disorders (dyslexia, ADD)
Physical disabilities
Weight
Height
Inappropriate test locations, on uneven pavement or high-traffic areas that provide too many distractions, may also adversely affect their outcome. When our Houston DWI attorneys take on a new case, we look at all factors that may have affected field sobriety test results in order to determine how we can use this to our client's benefit.
Contact our offices at (713) 597-2221 today to talk about your arrest, field sobriety tests and other aspects of your case.
We Build Trust
Our Past Clients Share Their Experience
"He handled my case with the utmost integrity."

Mr. Silverman made me feel comfortable the moment I met him. He took my case seriously and believed in me. I highly recommend him and his team.

- Mike Gonzales

"Continuously put my best interest first."

I worked with them from 2018 to 2022 on multiple cases and they were able to reach favorable outcomes for each of my cases.

- Michael Mancha

"This is the team to choose."

Both charges against me were dismissed and they kept me informed throughout the entire process. I will be forever grateful to Mr. Silverman and his entire staff.

- Fernando Bernal

"Jed and his team did an outstanding job."

The first day I met with Jed I felt I was in good hands. He talked with confidence made me feel at ease and conducted business like a true gentleman.

- Andre Williams

"This is the BEST team for you."

Not only will they fight for you, they will also care about your case. They truly exceeded our expectations and we are so grateful.

- Tamara Bluntson

"Great experience during a difficult time."

Fortunately, I was turned to Jed Law offices and since day one they have been involved and determined to help me.

- Victor Martinez

"On point, really know their job!"

The team was professional and courteous and quick to respond through every step of the process, which resulted in emotional comfort during a difficult time.

- Former Client

"There are no words for my admiration and appreciation to Mr. Silverman and his staff!"

He truly cares about his clients and I saw that in every way possible I had contact with him about my son's case.

- Lydia Reyes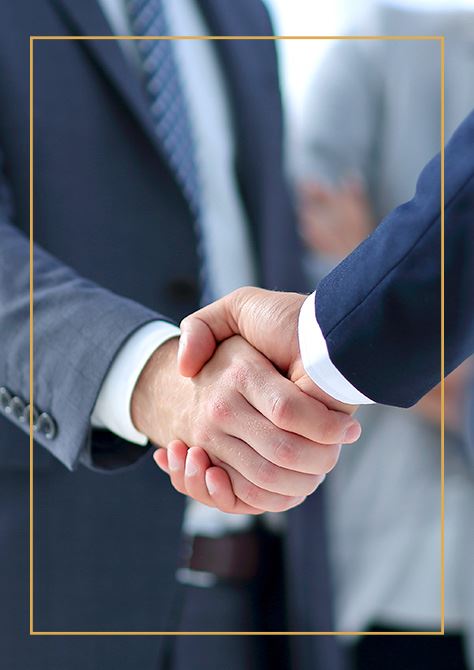 Have an Award-Winning Team on Your Side