DWI Breath Test Lawyer Houston, TX
Defense for Breath Tests in Texas
Many people think that they are guilty of DWI if they've taken a breath test and the results showed a blood alcohol concentration (BAC) of .08% or higher. This is exactly what the police and prosecutor in want you to believe. Breath test results, however, are a single point of evidence – not the entire case. Their results can also be inaccurate. The truth is, even if you blew above the legal limit of .08% at the time of the test, this doesn't necessarily mean that the test is correct or that you were driving the vehicle with an illegal BAC at the time of the traffic stop.
At The Law Offices of Jed Silverman, we go beyond the breath test data when we build a strong defense for our clients' DWI cases.
Consequences of Refusing a Breath Test in Texas
If you are pulled over on suspicion of drunk driving in Texas, you will probably be asked to take a breath test or blood test. Unlike in some states, refusing a test in Texas is not considered a crime. But there are consequences.
If you refuse to take a blood or breath test, your driver's license will be suspended for 180 days under Texas' implied consent law. If you take the test and are found to have a blood alcohol level over the legal limit, your license will ordinarily be suspended for only 90 days. If you are convicted of a DWI you will also face additional penalties, including fines and a possible jail sentence. You can be charged with DWI if you refuse the test. However, without evidence of blood alcohol content, the prosecution may have a harder time getting a conviction.
Under some circumstances, you do not have the option of refusing the test. If you are involved in an accident that results in death or serious injury and the officer has grounds to believe you caused the accident as the result of intoxication, you will be required to take the test. You may also be required to take the test if you are arrested for DWI with a child in the vehicle. And if you have two or more previous DWI convictions, or any previous convictions for intoxication assault or intoxication manslaughter, you cannot refuse the test.
If you have refused a breath or blood test, you still have legal options. You have a right to a hearing to challenge the suspension. And in many cases, it is possible to get an occupational driver's license which will allow you to drive to and from work or school. But you do need to act quickly. An experienced Houston DWI defense attorney from The Law Offices of Jed Silverman can help.
For a free and confidential case review, please contact our firm today.
Refusing Breathalyzer in Texas
There are a number of factors that may serve to get your breath test refusal or test results thrown out of court.
Houston DWI lawyer Jed Silverman can ask the important questions:
Did the police officer have probable cause for the traffic stop?
Did the officer follow proper arrest and testing procedures?
Were you unduly coerced into taking the breath test?
If you took the test in a mobile test van, was the equipment calibrated properly?
Were you advised that, under Texas law, you can request a blood test instead of a breath test?
What Can Cause a False Positive Breathalyzer Test?
Breath tests are prone to a number of errors and are not always reliable. In fact, there are numerous scenarios in which a Breathalyzer may produce false positive results, such as:
Certain foods
cigarette smoke
acid from acid reflux
even mouthwash can result in higher BAC readings
Furthermore, if the testing device is not properly calibrated, this could also increase the chances of inaccurate results. When your future is on the line, you can't afford even the smallest discrepancy. At the Law Offices of Jed Silverman, we are skilled in challenging BAC results. Just because you have failed a breath test does not automatically mean that you are guilty of DWI – contact us immediately for experienced help!
Failed Breath Test? Don't Give Up.
No matter what the breath test results showed, your DWI defense is just beginning. Contact our offices in Houston to arrange a free initial consultation to discuss your case and learn about what options are available. Jed Silverman is an experienced Houston DWI defense attorney with hundreds of successful cases to his credit. He is trained and certified as a maintenance technician and operator of the Intoxilyzer 5000, the equipment used by most Texas law enforcement agencies. We know the rules, and we know the shortcuts police and prosecutors often take. We don't let them get away with it at your expense.
Contact us at (713) 597-2221 today.
We Build Trust
Our Past Clients Share Their Experience
"He handled my case with the utmost integrity."

Mr. Silverman made me feel comfortable the moment I met him. He took my case seriously and believed in me. I highly recommend him and his team.

- Mike Gonzales

"Continuously put my best interest first."

I worked with them from 2018 to 2022 on multiple cases and they were able to reach favorable outcomes for each of my cases.

- Michael Mancha

"This is the team to choose."

Both charges against me were dismissed and they kept me informed throughout the entire process. I will be forever grateful to Mr. Silverman and his entire staff.

- Fernando Bernal

"Jed and his team did an outstanding job."

The first day I met with Jed I felt I was in good hands. He talked with confidence made me feel at ease and conducted business like a true gentleman.

- Andre Williams

"This is the BEST team for you."

Not only will they fight for you, they will also care about your case. They truly exceeded our expectations and we are so grateful.

- Tamara Bluntson

"Great experience during a difficult time."

Fortunately, I was turned to Jed Law offices and since day one they have been involved and determined to help me.

- Victor Martinez

"On point, really know their job!"

The team was professional and courteous and quick to respond through every step of the process, which resulted in emotional comfort during a difficult time.

- Former Client

"There are no words for my admiration and appreciation to Mr. Silverman and his staff!"

He truly cares about his clients and I saw that in every way possible I had contact with him about my son's case.

- Lydia Reyes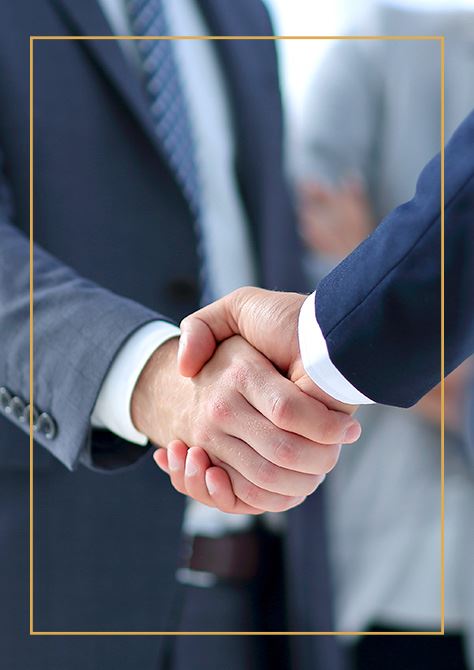 Have an Award-Winning Team on Your Side