Intoxication Manslaughter
Intoxication Manslaughter Cases in Houston, TX
Harris County DWI Manslaughter Attorney
Involved in a car accident that killed another driver or passenger and accused of drunk driving? You may face charges of intoxication manslaughter. If a person is intoxicated while driving, and causes the death of another person due to that intoxication, they can be charged with intoxication manslaughter, a second-degree felony.
These felony-level charges carry with them the possibility of 20 years in a Texas state penitentiary. The prosecution will do everything they can to win a conviction and make an example out of you. Give yourself the best chance of beating the charges by enlisting the help of a skilled Houston DWI defense attorney. Challenging intoxication manslaughter charges takes a level of dedication, knowledge, and experience that you will find here at The Law Offices of Jed Silverman.
Get the defense you need today. Call (713) 597-2221 for a FREE consultation now!
Intoxication Manslaughter Texas
As defined in Texas Penal Code § 49.08, intoxication manslaughter occurs when a person operates a vehicle, aircraft, watercraft or amusement ride while intoxicated, and by reason of that intoxication causes the death of another person. Though this death may be entirely accidental, a person who is under the influence of alcohol and/or drugs and who causes such an accident may be held accountable in criminal court.
Punishment for Intoxication Manslaughter
Intoxication manslaughter is a second-degree felony carrying with it the following penalties:
$10,000 in fines
180-days to 2-year driver's license suspension
From 2 to 20 years in the state penitentiary
Defenses for Intoxication Manslaughter Cases
These intoxication manslaughter cases must be defended as aggressively as they are prosecuted. It is critical to investigate the facts thoroughly, pore over the state's evidence in search of any weaknesses and otherwise fight every aspect of the state's case as if the defendant's entire future is at stake - because it is.
There are a number of ways to fight an intoxication manslaughter charge. Field sobriety tests are generally unreliable indicators of intoxication and can often be successfully discredited at trial. The accuracy of breath or blood test evidence can also be challenged by pointing out the numerous variables that can affect test results.
It is important to remember that in an intoxication manslaughter case the prosecution must not only prove the defendant was intoxicated, but that the intoxication caused the accident. If the accident was caused by the other driver, the intoxication manslaughter charge must be dismissed. Determining who was at fault in any motor vehicle accident is not always easy. If the defense can convince the jury there is reasonable doubt that your intoxication caused the accident, you should be acquitted.
Put More than 20 Years' Experience on Your Side
Attorney Jed Silverman and our highly qualified staff are adept at defending people charged with DWI in Houston and the surrounding areas of Texas. With more than 20 years in practice and an associate attorney who has nearly 20 years of experience with the Texas Department of Criminal Justice, Jed Silverman and the rest of the team at our firm are prepared to handle these serious felony cases.
We employ the use of the finest expert witnesses in the U.S., including accident reconstruction professionals and forensic toxicologists to present convincing cases for our clients. Our dedicated Houston DWI attorneys understand what is at stake in these cases and will do everything in our power to help you beat these charges and avoid going to the state penitentiary.
Ready for a confidential consultation? Contact our offices at (713) 597-2221 to get started.
We Build Trust
Our Past Clients Share Their Experience
"He handled my case with the utmost integrity."

Mr. Silverman made me feel comfortable the moment I met him. He took my case seriously and believed in me. I highly recommend him and his team.

- Mike Gonzales

"Continuously put my best interest first."

I worked with them from 2018 to 2022 on multiple cases and they were able to reach favorable outcomes for each of my cases.

- Michael Mancha

"This is the team to choose."

Both charges against me were dismissed and they kept me informed throughout the entire process. I will be forever grateful to Mr. Silverman and his entire staff.

- Fernando Bernal

"Jed and his team did an outstanding job."

The first day I met with Jed I felt I was in good hands. He talked with confidence made me feel at ease and conducted business like a true gentleman.

- Andre Williams

"This is the BEST team for you."

Not only will they fight for you, they will also care about your case. They truly exceeded our expectations and we are so grateful.

- Tamara Bluntson

"Great experience during a difficult time."

Fortunately, I was turned to Jed Law offices and since day one they have been involved and determined to help me.

- Victor Martinez

"On point, really know their job!"

The team was professional and courteous and quick to respond through every step of the process, which resulted in emotional comfort during a difficult time.

- Former Client

"There are no words for my admiration and appreciation to Mr. Silverman and his staff!"

He truly cares about his clients and I saw that in every way possible I had contact with him about my son's case.

- Lydia Reyes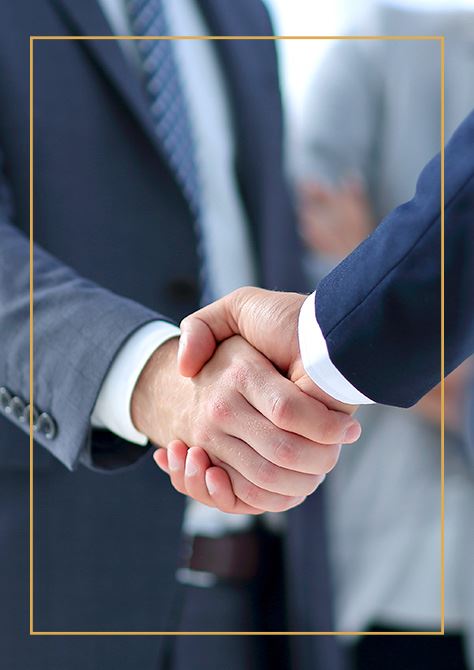 Have an Award-Winning Team on Your Side